Aoife P. Rafter – My Battles with Cystic Fibrosis & Cervical Cancer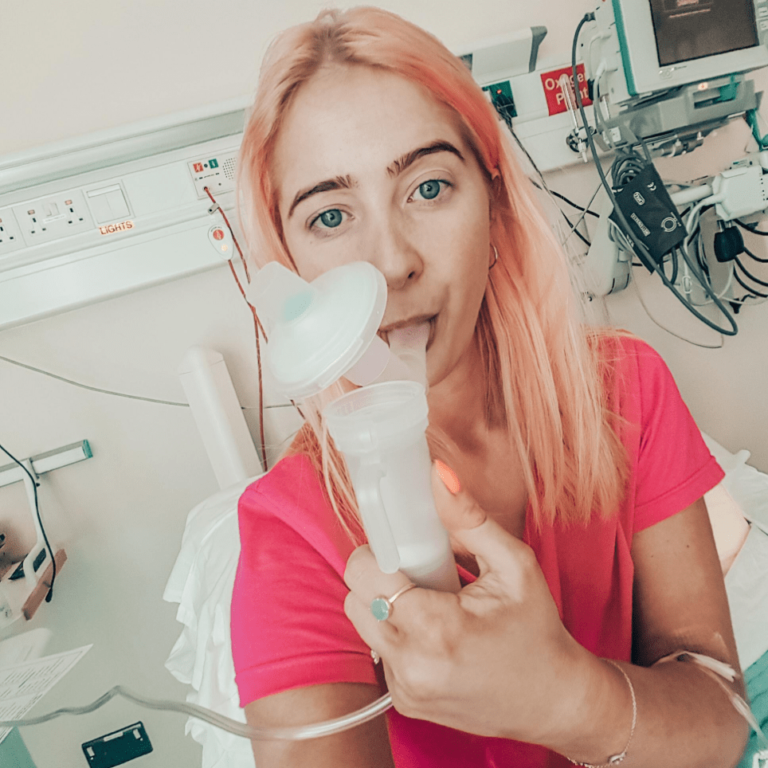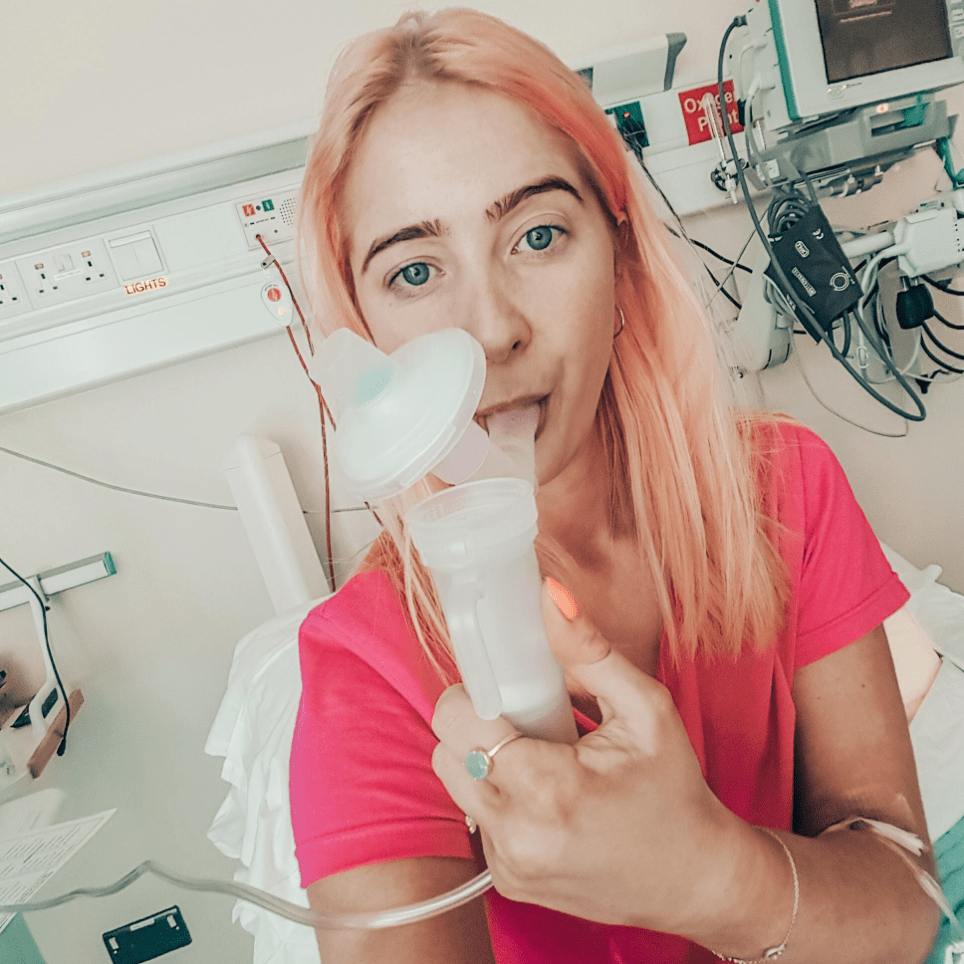 The Trip of a Lifetime
The trip of a lifetime was quickly approaching. I was feeling fitter and healthier than ever from all the training I was doing. I mean after all, I needed to increase some body strength in order to carry a 10kg backpack full of all my travel essentials, and the GHD of course!
There was just one short month left until I hopped on that plane and set off for the land down under. Though admittedly, I felt a bit unwell since my recent climb of Croagh Patrick. That was tough; it took a lot out of me as it was my first time ever hiking a mountain. Not to mention the fact that I did it in the pouring rain. Clever one Aoife!
I carried on in work for as long as my body let me. Until I realised this cough was getting increasingly chesty and tighter every day. I left work early and called in to my Cystic Fibrosis team in St. Vincent's Hospital with a roaring temperature and a 10% decrease in lung function. This resulted in a 2 week admission with several IV antibiotics.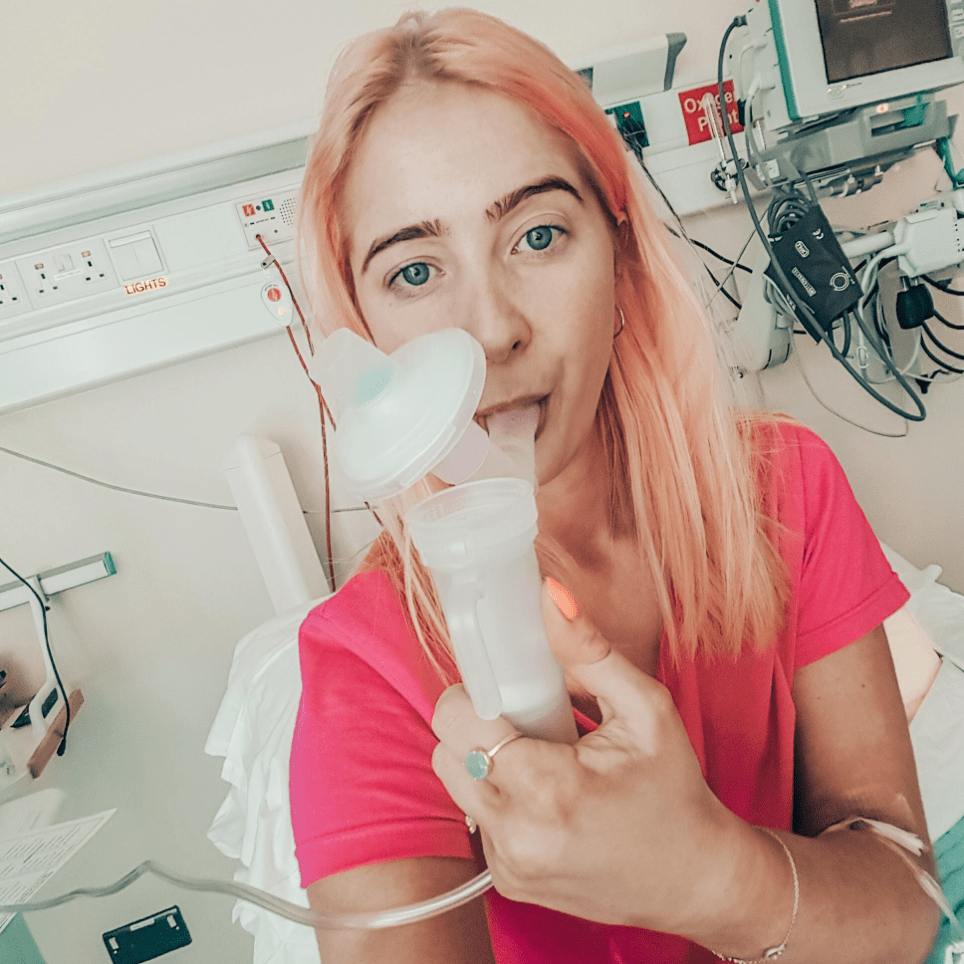 The Doubt
I began to second guess all of my travel plans. Was the universe trying to tell me something? Would I really be strong enough to backpack the East Coast of Australia for 6 whole weeks? And then to stay for the remainder of the year, supporting myself financially on the other side of the world, alongside having a life threatening lung disease? My confidence deflated as the days went on and all of my efforts failed to clear my lungs of that sticky stubborn mucus via physiotherapy and further work outs within my hospital room.
Thankfully, everything in life is temporary, and I was eventually discharged from hospital. I took extra caution to ensure I was in tip top shape for the trip of my dreams. And that it was! 6 weeks of sunsets, beaches, wildlife excursions, skydiving, snorkelling in the Great Barrier Reef, camping on remote islands, spotting wild dingos and colourful birds, making friends and memories that will last forever.
After my travels I set myself up in Bondi Beach, working casual temp jobs. How I loved the Bondi lifestyle. It was all I had dreamt of and more, perfect for a person with Cystic Fibrosis! Salt air that could be inhaled from my balcony door to dry up my chest from any dirty mucus, a dry climate ideal for the lungs -unlike Ireland's damp one, stunning steep hilled coastal walks just minutes away, healthy cafes spread throughout all the winding backstreets, not to mention the copious amount of gyms and Pilates studios! This was my new home for the next few months. It almost felt too good to be true, and unfortunately, is was.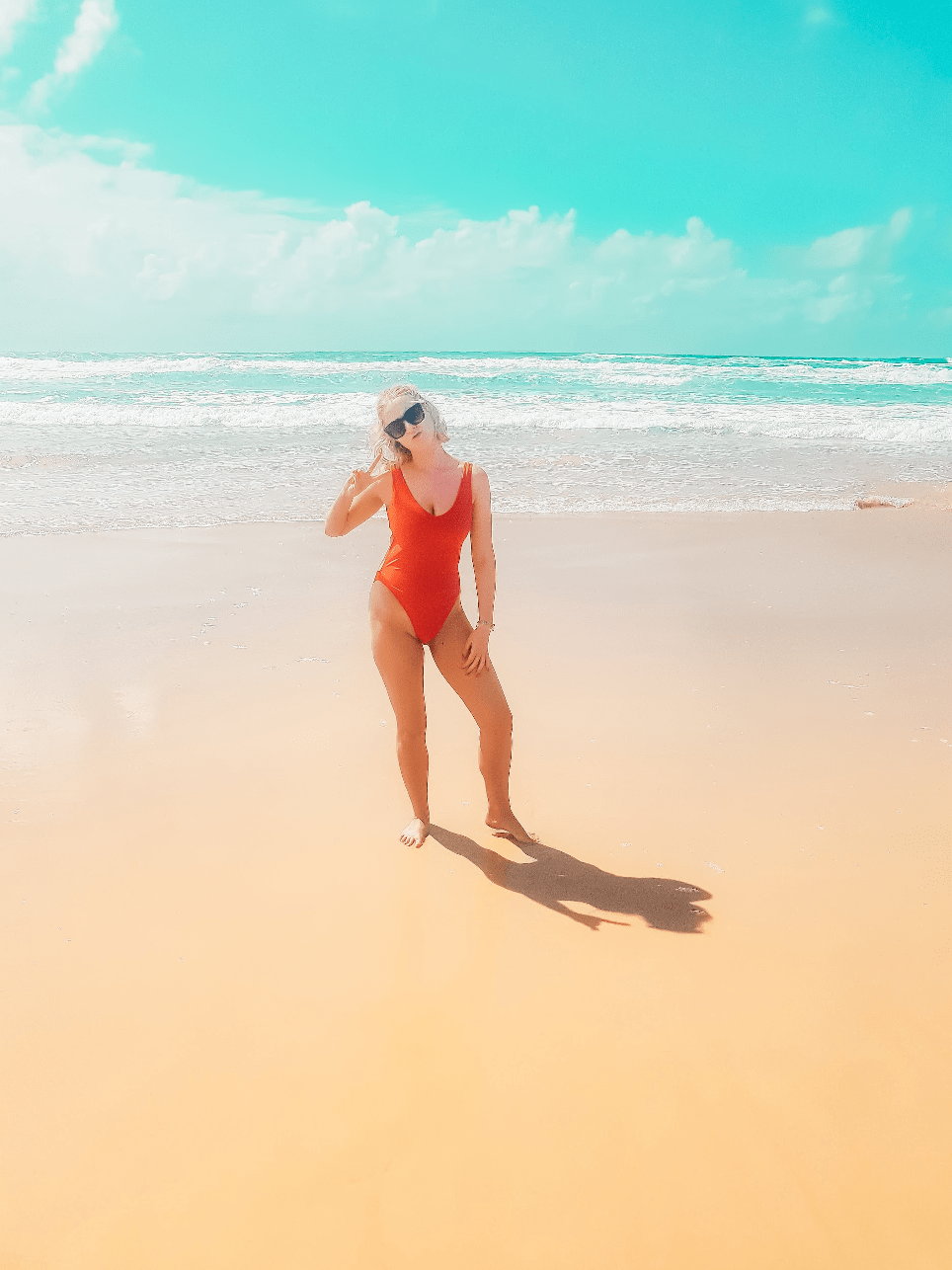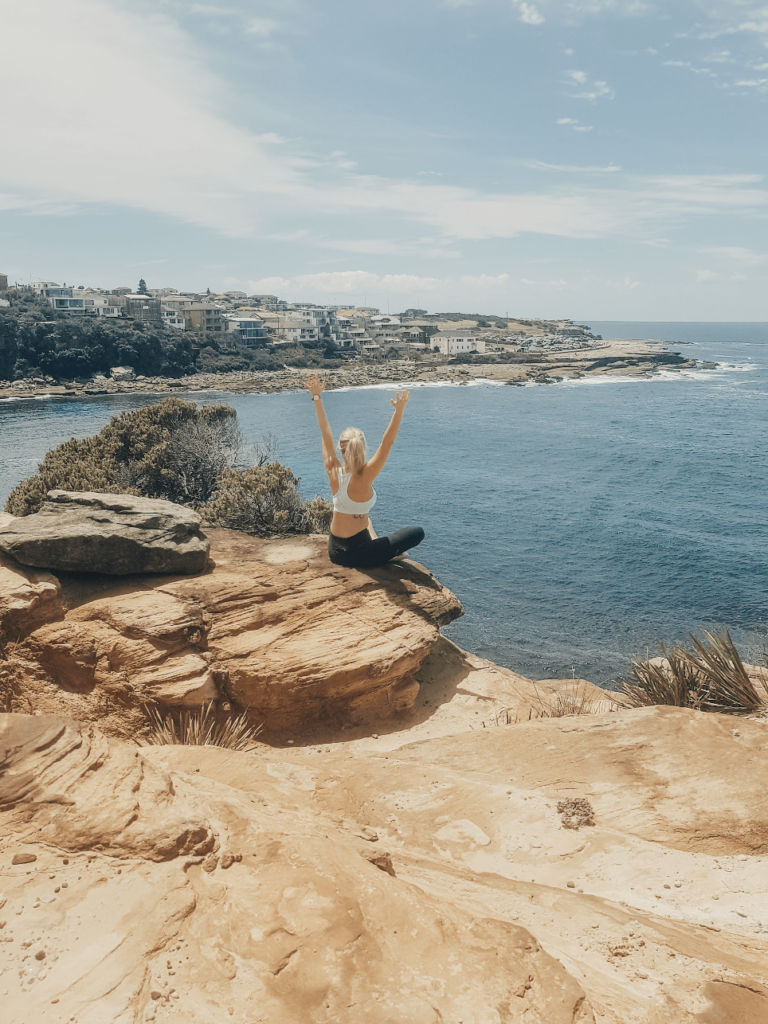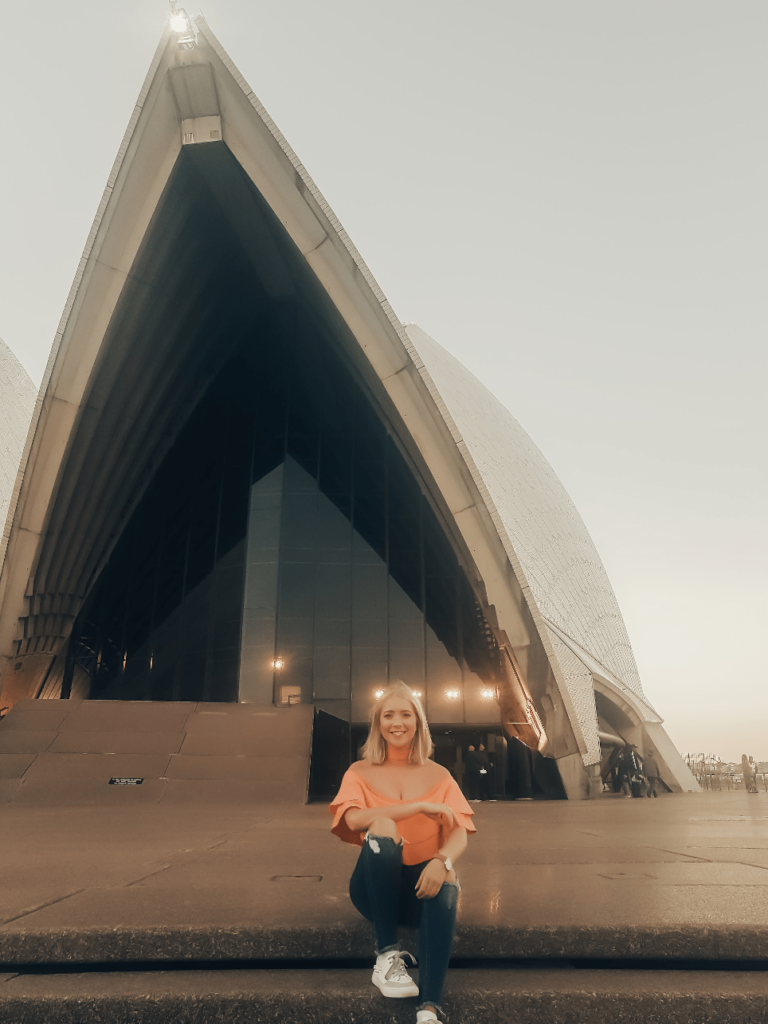 An Unforeseen Twist
Within a couple of months of extending my visa for a further year, my world was completely turned upside down. Due to new regulations, I could no longer access my miracle drug indefinitely. This drug was the first of its kind. The first accessible genetic modulator, Kalydeco/Ivacaftor.
I became so ill from all of the stress and concern that this brought on that I contracted a pseudomonas . This was crushing as it was the one bug that I tried to avoid for my 27 years living with CF. I was devastated by this news as my lungs had been doing so well in Australia. The climate and lifestyle alone had increased my lung function to 92%. The highest figure I had ever hit. But I knew my body. I felt that there was something even more sinister than this occurring inside me. Things hadn't felt right in months, long before I learned both of these disheartening pieces of news. I decided to get the ball rolling and attended a GP for a smear test, although not actually being due another one yet.
As I became increasingly lethargic and overwhelmed from what was going on in relation to accessing my drugs, I realised that the universe was trying to tell me something. It was time to pack up and go home. It broke my heart to come to this conclusion. To leave this beautiful lifestyle that I had worked so hard to obtain and of course, to leave behind all of the wonderful friends and connections that I had made. Nevertheless, it was time. Despite having no money put aside for such an expensive occurrence, I booked a flight back home on the emergency credit card.
I kept regular contact with my CF team back home, and we arranged a scheduled admission the day I landed home. I couldn't quite wrap my head around it all. So much had changed since my 28 hour journey back from Sydney. But the Universe wasn't finished shifting my path just yet.
The Plot Thickens
After reuniting with my family the morning of my return, I opened my emails to discover a letter from the Gynaecologist that I was referred to in Sydney for a biopsy. She diagnosed me with a 1b1 Cancerous tumour in my cervix. 27 years of age, no children, Cystic Fibrosis, and now Cervical Cancer. My world crumbled, my heart raced, and my throat became raw from the sounds that my vocal cords made. The Universe won that round, I was broken.
My CF team quickly set me up with an Oncology consultant. The treatment plan involved a radical hysterectomy that would remove everything apart from my ovaries. Therefore, resulting in the inability to ever become pregnant or naturally conceive a child. Luckily, I had time to do 1 round of IVF to freeze some of my eggs.
Once IVF was complete we set a date for surgery. I had no time to catch my breath, it was all systems go. I was consistently in and out of hospital attending the Oncology and Cystic Fibrosis clinics both as an outpatient and an inpatient for months.
Thankfully, my surgery was successful. The next course of action was precautionary radiotherapy in order to kill any remaining floating cancerous cells, and to reduce my chances of recurrence from approximately 20% to 10%. 25 sessions from mid-December to early January. It was a peculiar sort of Christmas, but I made the most of it. There wasn't a Christmas night out that I  missed, despite being in hospital for treatment 5 days a week! This did catch up on me however, and I ended up contracting mycobacteria in my lungs. Luckily, this has remained nonsymptomatic for the past 3 years.
The Never-ending Plot??
In hindsight, I'm so grateful that I decided to power through and keep up with all those fun social nights, as once my treatment finally came to an end, I had to isolate myself from COVID! Another 2 years of unforeseen torment induced with mental and emotional stress that have been filled with so many life changing lessons.
Pelvic radiotherapy comes with its side effects. So far the main villain has been early menopause. I am now 28 and experiencing hot flushes. But considering there are over 30 menopausal symptoms, I feel very grateful that my issue of hot flushes is my only one.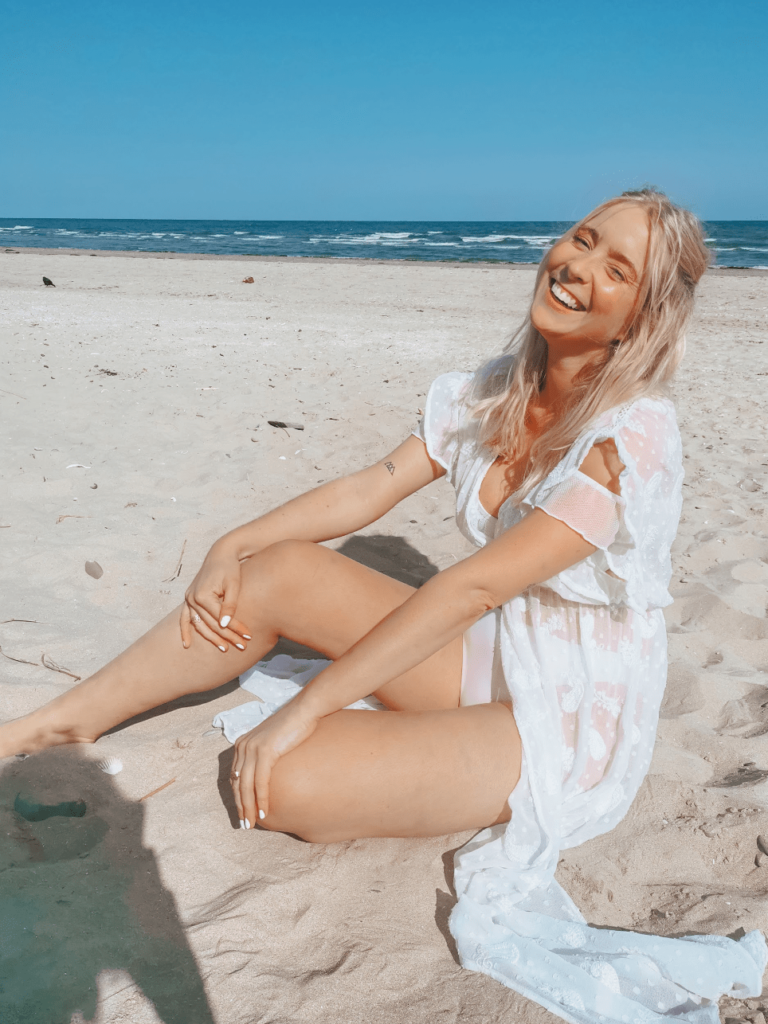 And Here I Am Living Despite It All
People often think I'm crazy when I explain that I am so lucky to have gone through all that I have, just 3 years ago. But I am. I'm here to tell the tale and to have the opportunity to use such a traumatic experience in a positive way. I've documented my journey with CF on Instagram for years, so my Cervical Cancer journey and recovery has been no different.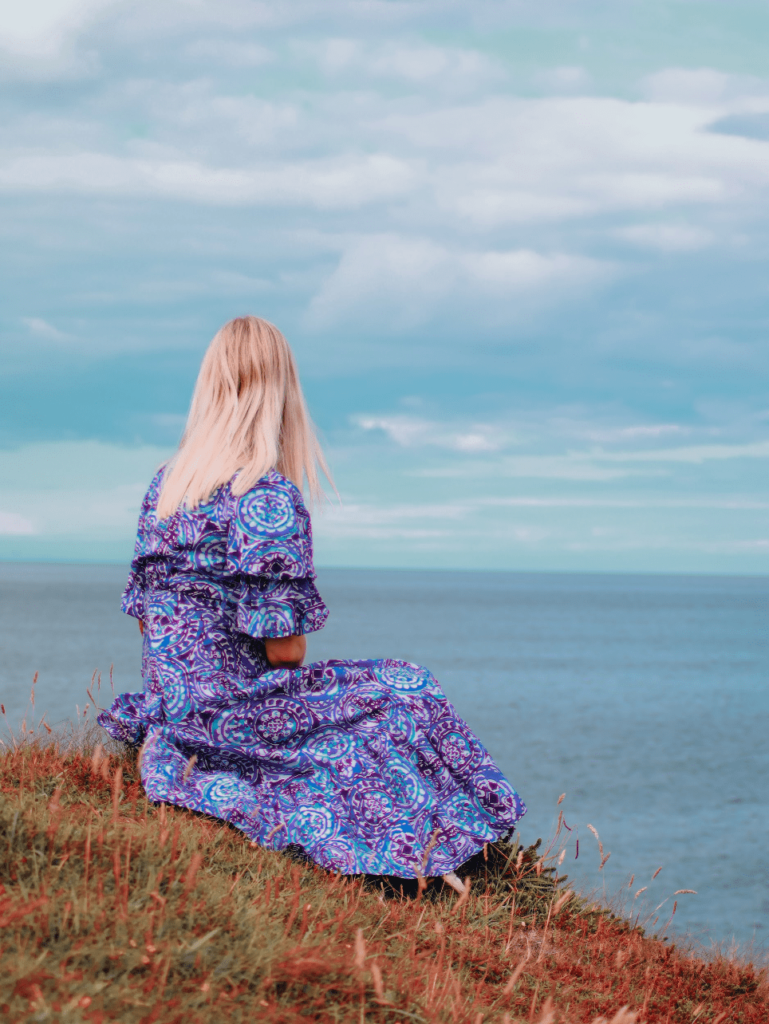 I find solace and gratitude in the connections I have made online with others who have been affected by both of these life threatening diseases. It has helped me find my purpose in life, to help others in a unique manner. I feel it is both my pleasure and my duty to speak about such issues, to encourage others to go for their health screenings and to become more in tune with their bodies. Knowledge is power.
You can keep up to date with my journey over on Instagram @aoife.p.r and my website www.aoifepr.com
Aoife x