Bluetooth-enabled tech shows promise for adherence in Cystic Fibrosis treatment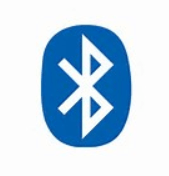 A device that monitors inhaled antibiotic use in Cystic Fibrosis treatment, and transmits the information to doctors via Bluetooth technology resulted in improved adherence and lung function in a pilot study from Ventura County Medical Center in Ventura, California.
Reported in a press release from the journal Chest this month:
For 28 days, patients used a Bluetooth-enabled medication delivery and monitoring tool called eRapid™. The clinic used the technology to gain rapid feedback on nebulizer use and used the data to reward patients for adherence as a depression intervention method. Results not only showed 80 percent improvement in adherence but also 30 percent improvement in measures of airflow limitation and frequency of flare-ups of disease.