Equal Access to Treatment for All with Cystic Fibrosis in the US?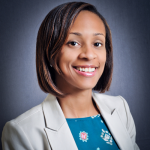 Just in from Tamika Grubbs:
Cystic Fibrosis is the same disease for at least 30,000 people in the united states and approximately 70,000 worldwide, but depending on where you reside and what insurance you have there could be big differences in your access and quality of care.
I am a nurse, and a United States Army veteran. I received my CF nurse coordinator training directly from adult CF patients, families, clinicians and the CF Foundation. I am the founder of Cystic Fibrosis Continuity of Care. CFCOC is a nurse advocacy organization that consults with healthcare entities to provide operations efficiency and solutions surrounding the care of CFers and other people who suffer from breathing conditions.
Call me crazy but I believe that patients with the same disease should have the same access to treatment. This is equal healthcare in my simple nurse mind.
What does that mean? Let's entertain that very simple thought for a moment. You may even be as naïve as I was once and foolishly think that this is already the case especially for people born with a chronic genetic disease that affects their breathing?
Pretty recently a study was published showing us that CFers on Medicaid live an average of 10 years less than those with private insurance in the United States. The article in the New York Times pointed out why Canadians on average live 10 years longer than Americans with the same disease, largely because of differences in health insurance systems.
"Canada has universal health coverage. U.S. patients with private health insurance had similar survival to their Canadian counterparts. But Canadians survived longer than U.S. Medicaid patients and those with no insurance, the study found."
"A higher proportion of Canadian CF patients receive a life-prolonging lung transplant, 10.3 percent compared to 6.5 percent of U.S. patients."
"One other factor: Canada adopted better nutritional care for cystic fibrosis in the 1970s, a decade before the U.S., a difference likely to be affecting survival only among older age groups."
https://apnews.com/43907aba24bf4ebe89afed1895d498ab/Cystic-fibrosis-patients-surviving-longer-in-Canada-than-US
https://www.nytimes.com/2017/03/15/well/live/canadians-with-cystic-fibrosis-live-10-years-longer-than-americans-with-the-disease.html?mcubz=1
What is Medicaid and why do we have it?
"Medicaid is a health care program funded jointly by the federal government and state governments. It provides free or low-cost health care coverage for low-income individuals and people meeting certain eligibility requirements, such as individuals with disabilities. For people with CF, Medicaid helps them afford the treatments, medications and inpatient and outpatient care they need."
https://www.cff.org/Assistance-Services/Insurance/Medicaid/Medicaid-and-CF-An-Overview/
How many CFers are on Medicaid?
Almost 45 percent of people with cystic fibrosis receive some form of Medicaid according the cystic fibrosis foundation.
https://www.cff.org/Assistance-Services/Insurance/Medicaid/
https://www.cff.org/Research/Researcher-Resources/Patient-Registry/2016-Cystic-Fibrosis-Foundation-Patient-Registry-Highlights.pdf
To assist with the disparities among this at-risk population the state of FL had an Adult Cystic Fibrosis Waiver Program under their Medicaid waiver program.
"The purpose of the Medicaid Adult Cystic Fibrosis (ACF) Waiver is to promote, maintain, and restore the health and functional ability of eligible recipients and to minimize the effects of illness and disability, in order to delay or prevent hospitalization or institutionalization. The ACF Waiver is designed so that individuals with ACF receive services that enable them to remain in the community and minimize the risk for hospitalization."
CASE MANAGERS!
This program provided an opportunity for many services but the greatest one in my opinion is that of a waiver specialist or CF case manager. This person serviced as a liaison and advocate visiting the patients home, making recommendation, and assisting providers and patients with getting the prescribed services and therapies not otherwise covered by the Medicaid plan.
http://ahca.myflorida.com/Medicaid/hcbs_waivers/acf.shtml
This program is currently in the process of being transitioned into the states long-term care program.
The concern in Florida with this transition is similar to the general public about Medicaid across all states. Medicaid recipients already have a life expectancy of approximately 10 years less than private insurance recipients in this country.
Patients, families, advocates and clinicians are rightfully concerned that any healthcare cuts to an already vulnerable population could be detrimental and in human considering the disparities that already exist.