ORKAMBI® (Lumacaftor/Ivacaftor) latest news: Germany, Australia availability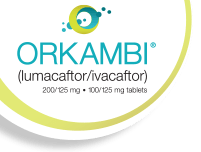 ORKAMBI® reimbursement agreement reached for Germany – December 19, 2016
Vertex Announces German Reimbursement Agreement for ORKAMBI® (Lumacaftor/Ivacaftor), the First Medicine to Treat the Underlying Cause of Cystic Fibrosis in People Ages 12 and Older with Two Copies of the F508del Mutation
–(BUSINESS WIRE)–Vertex Pharmaceuticals Incorporated (Nasdaq:VRTX) today announced it has reached a pricing and reimbursement agreement for ORKAMBI® (lumacaftor/ivacaftor) with the German Federal Association of the Statutory Health Insurances (GKV-SV). ORKAMBI is the first medicine to treat the underlying cause of cystic fibrosis (CF) in people ages 12 and older who have two copies of the F508del mutation in the CF transmembrane conductance regulator (CFTR) gene.

Click here to read more
Australia – ORKAMBI® not yet available, petition in the link:
Help make Orkambi accessible on the PBS in Australia!
The government and Vertex were unable to reach an agreement, meaning that Orkambi has not been approved for the PBS in Australia. Without the PBS approval, this drug will not be accessible for the majority of Australians as it is too expensive.  Vertex needs to understand the impact this drug would have on Cystic Fibrosis sufferers and just how devastating this news has been on not only people with CF, but families, friends, loved ones and supporters.
Click here to read more