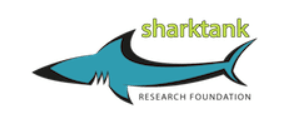 My name is Jim Caldwell and I would like to introduce myself to this group. I am the president of another cystic fibrosis group called Sharktank Research Foundation (sharktank.org). I've been involved with Sharktank since 1999. I began studying cystic fibrosis seventeen years ago through Sharktank, shortly after my daughter was diagnosed with CF at 6 months old. The focus of Sharktank is getting to the bottom of difficult questions that may not be profitable to ask commercially, and then sharing information with others to give us all an edge on CF treatment and therapy.
For many years I was mostly involved in research and managing internet communications. I still do those things, but have added many other administrative duties as well. Historically, Sharktank had been strictly research oriented, but now we have several tangible initiatives on the horizon. Our current project is to manufacture a natural CFTR corrector/potentiator supplement based on ingredients already approved by the FDA. This supplement, called Indrepta, is derived from foods and natural herbs, and should reduce overall inflammation, potentiate class III mutations, and help to correct dF508 and possibly other trafficking mutations of CFTR. Indrepta will be very affordable, and will be ready in the next few months. If anyone is interested in knowing more please see our fundraising page, and please support us if you like.
https://www.crowdrise.com/indreptaacysticfibro/fundraiser/sharktank
By the way, my daughter with CF did the narration of the video, and she is finishing up high school and heading off to university to study biochemistry.
Following the release of Indrepta, we will produce a home CFTR function testing kit that will allow us all to measure changes in CFTR function in response to supplements and other dietary changes and drug treatments. We now have lab space in the Research Triangle Park area of North Carolina where we will continue to develop and refine useful tests and natural therapies that will be economical, effective, and available with a short turnaround time.
Having discussion forums like cysticfibrosis.com is very helpful to CF patients and caregivers. Learning from experiences that CF families have every day makes all the difference. CF is a very complex condition, and any insights provided, however small, can be exactly what someone else is looking to find.
https://www.crowdrise.com/indreptaacysticfibro/fundraiser/sharktank