SSDI for people with Cystic Fibrosis
Does Cystic Fibrosis Qualify as a Disability for SSDI? Learn more about SSDI and Cystic Fibrosis. Article written by Danielle Roberts, a Medicare insurance expert. You can learn more about her and her team at https://boomerbenefits.com.
***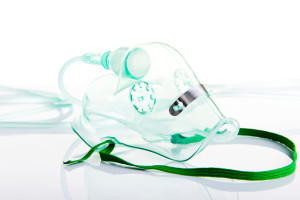 About 30,000 people have cystic fibrosis in the U.S., according to the Cystic Fibrosis Foundation. As a chronic and degenerative condition, cystic fibrosis often leads to disability because the health issues and treatment protocols make it difficult to find and keep a job.
The cost of treating Cystic Fibrosis is high as well, placing an additional financial burden on patients.
If you or a family member have cystic fibrosis, you know too well the physical, emotional, and financial challenges. Fortunately, many people qualify for financial help under the Social Security Disability Insurance program. Here's what you need to know about Social Security Disability payments, and how to apply.
Disability Basics
Social Security Disability Insurance, or SSDI, pays benefits to people who are unable to work due to health issues. It is funded by FICA payroll tax, which means you'll need a qualifying work history in order to get benefits. Workers can earn up to 4 credits per year.
The number of credits that a worker must have to be insured for disability increases as they age.
Generally speaking, if you became disabled before age 24, you need 1.5 years of qualifying work history, or 6 credits earned in the last 3 years. If disability occurred between ages 24 and 30, you need at least 4 years of work history, or 8 credits. From ages 31 to 42, you need 5 years of eligible work, or 20 credits. From ages 43 to 61, you need 7 years of work history, or 8 credits. Those age 62 or over need 10 years of work credits.
You can find the exact specifics on credits and work history here.
The amount of your monthly benefit is based on a complex formula that considers your average monthly earnings when you worked among other factors. The maximum monthly payment is $2,788 in 2018; the average monthly benefit in 2018 is around $1,197. If you still work, you can only earn about $1,180 per month from your job and still qualify for SSDI payments.
If you have never worked, have an inadequate work history, or have very low income, you may qualify for Supplemental Security Income or SSI. SSI is based on financial need, and you may not have more than $2,000 in assets ($3,000 for married couples) in order to get benefits. Your earnings from a job are capped at $750 per month.
People who get SSDI or SSI benefits for two years automatically qualify for Medicare on the first day of the 25th month they have a disability.
Does Cystic Fibrosis Qualify as a Disability for SSDI?
The Social Security Administration maintains a "Blue Book" to help determine which conditions qualify for SSDI. Cystic fibrosis is listed in Section 3.04, which gives a list of criteria you must meet in order to qualify for a cystic fibrosis disability.
The rules were changed significantly in 2016 to clarify some flexible qualification standards. Under the new rules, you automatically qualify if you have a Forced Expiratory Volume, or FEV, equal to or less than the values listed in Section 3.04 of the Blue Book. Values are based on age, height, and sex.
There are several other ways you can qualify, based on your previous 12 months' medical records, including:
Three hospitalizations at least 30 days apart within the previous 12 months.
Spontaneous collapsed lung with a chest tube.
Respiratory failure requiring ventilation for a period of at least 48 hours (72 hours if you're post-surgery).
Hemoptysis treated with embolization.
Two episodes of low oxygen at least 30 days apart.
Any two of the following: Pulmonary exacerbation treated with 10 days of IV antibiotics, hemoptysis requiring hospitalization, 90 days of enteral or parenteral nutrition due to weight loss, CFRD requiring insulin for 90 consecutive days.
Additionally, if you've had a lung transplant, there is a presumption of disability for the first three years post-surgery, although you may have to provide medical records that demonstrate physical limitations. Disability doesn't automatically end after the three-year period, but you may have to prove continued eligibility.
How Do I Apply for SSDI for Cystic Fibrosis?
There are three ways to apply for benefits: Online, over the phone at 800-772-1213, or by visiting your local Social Security Administration office.
You can download the Disability Checklist to help you collect the information you'll need to support your application.
If you meet the Blue Book qualifications, you'll be approved for disability benefits. Even if you don't meet those qualifications, however, you may also qualify based on the residual functional capacity, or RFC, assessment.
Your disability examiner will ask your doctor to complete the form. The RFC, along with your detailed medical records, will help determine whether there are any types of jobs you can do, or if you qualify for disability.
The examiner will look at the previous 12 months, and possibly even further back, so it's important that your records thoroughly document all of the following:
Any episodes of infection
Number and duration of medical interventions and hospitalizations
Your medication list, including dose, frequency, and length of treatment
All related symptoms, including duration and severity
Your prognosis
Limitations to your physical activity
Records from quarterly visits to an accredited CF Care Center are important in supporting your disability application.
Most claims are settled within 30 to 90 days, especially if you meet the automatic qualifications and have thorough medical records.
Remember, you have the right to appeal any decision or action at any point during the application and determination process—even the actual amount of your monthly benefit if you are eligible for disability payments.