Surviving Through the Pandemic Isolation in Ireland with CF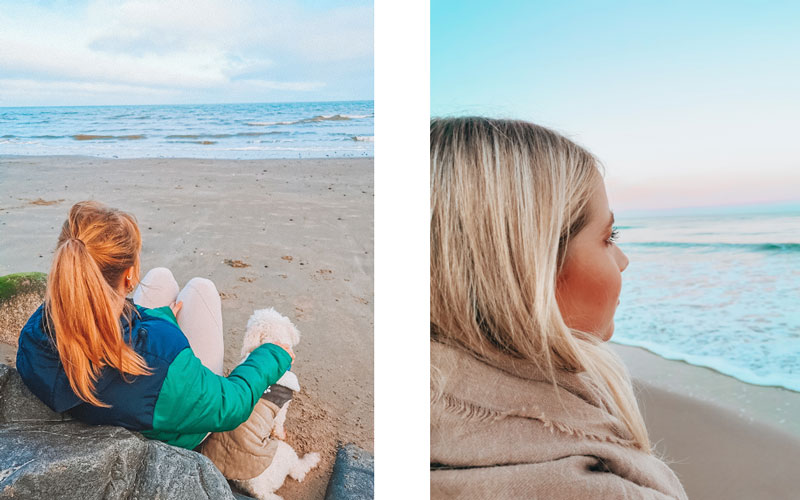 Saying Good-Bye to One Emotional Roller-coaster…
January 2019. Fatigued, emotional, drained, fragile but eternally grateful, I was ready to take life by the horns as I had just finished 25 sessions of radiotherapy. It had been an extremely tough 10 months, having to leave my new home, job and friends in Sydney, being diagnosed with Cervical Cancer at just 27 years old, undergoing a round of IVF just before my surgery of a radical hysterectomy and then enduring radiotherapy every day through Christmas 2018.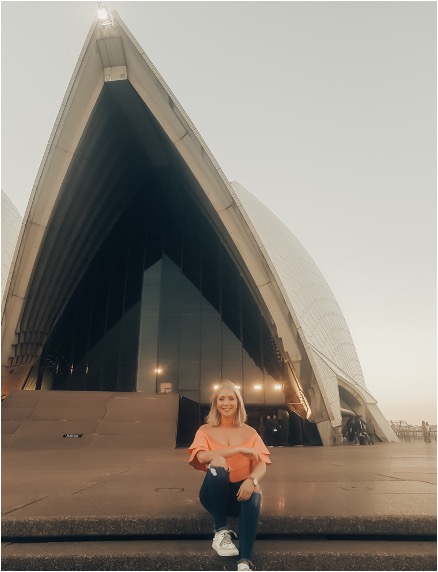 Saying Hello to Another Emotional Roller-coaster…
But yet again, the Universe was not finished teaching me -(and humanity in general), a few tough lessons! I cocooned/isolated for the guts of 2 years in my bedroom in Kildare, eating my meals separately to my family, wearing gloves when I needed to use communal household items, didn't see my new boyfriend for 4 months and more importantly, missed Oncology and CF appointments due to outbreaks of COVID in the hospitals.
Mental Health + Isolation
Naturally, my mental health rapidly declined. The stress of cocooning added with side effects of radiotherapy -the main culprit being Perimenopause, had a profound negative effect on my anxiety and depression levels. Unfortunately, things escalated so badly that I even attempted to act on some suicidal thoughts. I quickly attended my local hospital for a psychiatric check and was dismissed the same day, with little to no supportive aftercare.
Thankfully, due to my resilience, the support of loved ones, lots of cuddles from my fur baby Brax, a daily antidepressant, my C.F. psychologist, lots of holistic therapies and the support of my boyfriend, I have made a full recovery.
It has been a long and challenging journey since my Cancer diagnosis and treatment in 2019, maintaining my Cystic Fibrosis and mental health, coping with the changes that the Menopause brings, chronic fatigue, depression and of course, the isolation and anxiety that the pandemic brought.
The Future is Brighter
Now that things are finally settling into some form of a new normal for me and so many other vulnerable members of society, it is time to finally grab life by the horns! -Although this now looks a lot different than I pictured it in 2019 due to the pandemic.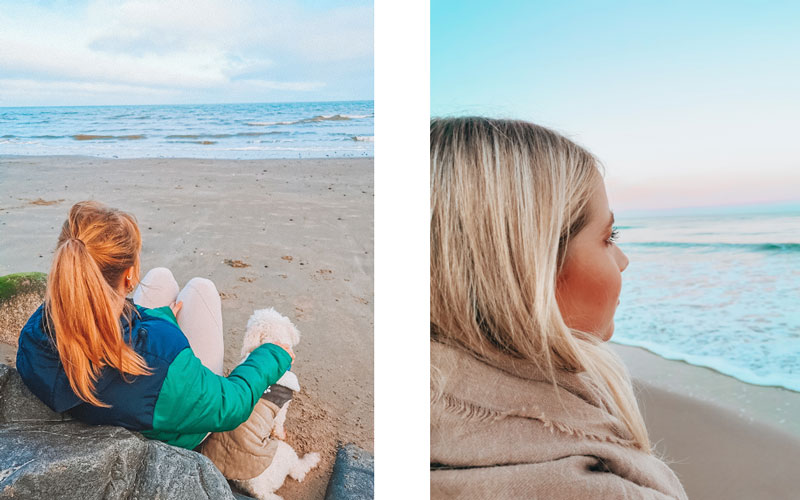 I'm now living just a 5 minute walk from the seaside, qualified as a Reflexologist, training as a Breathwork coach, a patient advocate, a regular health and wellness writer and launching a podcast!
I'm sure that I will still feel some level of anxiety going forward in a world where COVID still exists but restrictions do not. However, I've learned that focussing on the parts of life that you cannot control will not serve you well. All any of us can do is to concentrate on how we can keep ourselves healthy and safe. For me, that will include risk assessing events that are overcrowded, wearing masks in busy places and public transport and taking part in lots of things that boost my immune system such as acupuncture, sea swimming, Reflexology, yoga and other regular exercise.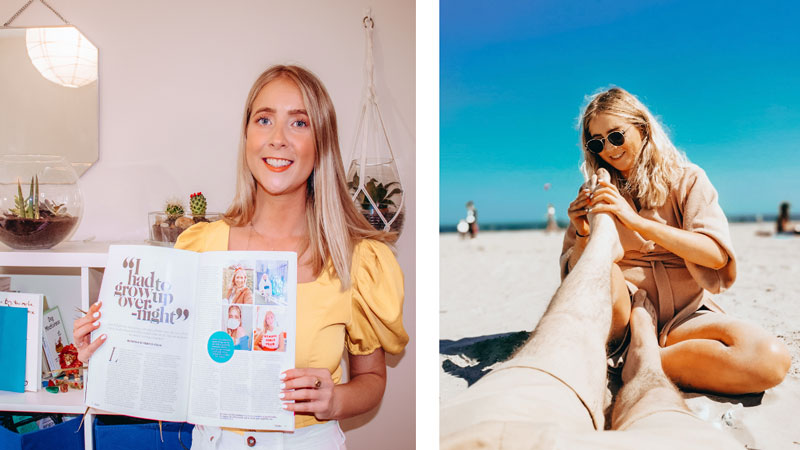 Although we are now stepping into a life with many less social restrictions. I have no doubt that there will be another period of my life where I am isolated for health reasons. So I thought I would share my go to health advice for if and when that time comes again.
Active Breathwork
I turn to breathwork quite regularly now, in fact I've been trying to make it part of my weekly selfcare practice as I feel it's the only thing that truly connects me to myself and prevents me feeling like situations are spiraling out of my control. If you struggle with sitting still in a passive meditation then active breathwork could be for you! Just ensure to tell the practitioner that you have CF and what your lung function stats are so that you can do at your own pace.
Meditation
If you find the breathwork a little too difficult, meditation is another great alternative. Regular practice is a must, during challenging times in particular. I find guided meditations a little easier to follow, there are a lot of good ones on YouTube, the Calm App or the HeadSpace App.
Advocating my mental health struggles
Whether it be to my loved ones or my GP, this is such a very important step in feeling less 'stuck'. Once you have done so you will have wished you did it sooner! Having said that, it's important to know who you can go to for certain issues in your life, especially when it comes to mental health advice. Sometimes our loved ones mean well but they might not say the right thing or the most helpful thing. Similarly, not every GP or counsellor may be as supportive or as good a fit with your situation as you need. That's why it's really important to try out a couple of counsellors or GPs if you feel you're not making much progress with one.
Escaping in nature
This is truly the one thing I missed the most during my isolation period due to the pandemic. I adore forest or beach walks with my dog. I know for sure that living by the sea as of late has been keeping me grounded and has instilled so much inner calm in my daily life.
Regular Counselling
Although I advocate loudly on how much I love and recommend talk therapy, so many of my loved ones are still hesitant to become more open to the idea of it, even when they are enduring extremely challenging times. I mention this because I have no doubt that some of you reading this may feel similarly. That being said, you have made it this far through this blog piece so maybe that's a sign that you could be more open to it than you give yourself credit for?
Gentle Exercise
Whether it's a mindful stroll, gentle yoga or pilates or even some calming Tai Chi, that energy in your body needs to be moved! – particularly if it's of an anxious nature. Try any of these out and I promise you will feel better for it.
Ironically, I feel very blessed to have gone through all that I have, just 4 years ago. I'm here to tell the tale and to have the opportunity to use such a traumatic experience in a positive way.
I share my journey with CF and Cervical Cancer on Instagram, and I find solace and gratitude in the connections I have made online with others who have been affected by both of these diseases. It has helped me find my purpose in life, to help others on a personal level by giving them any tips or advice that I can.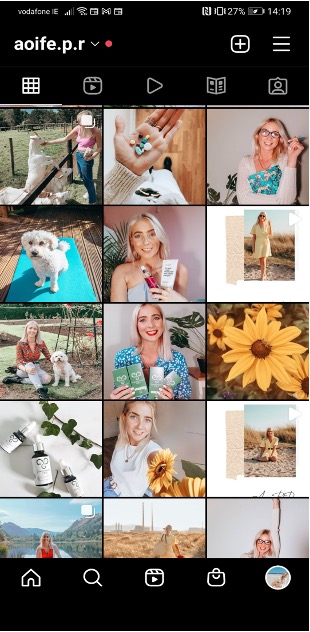 I regularly advocate and spread awareness on health related topics, encourage others to go for their health screenings and to become more in tune with their bodies. Knowledge is power.
You can keep up to date with my journey over on Instagram @aoife.p.r and my website www.aoifepr.com