Food, Glorious Food! – by Sarah Leigh Milczanowski


A LITTLE BIT ABOUT ME
Hi all readers, I am Sarah. I'm 34 years old, I live in the UK and I have Cystic Fibrosis.
The topics below are issues I have faced myself, sought help with and overcame so I wish to try and help others I really do hope they help.
RELATIONSHIP CHANGES WITH FOOD
I think a lot of CFs will find their relationship with food fluctuate somewhat depending on severity of illness and infection.
We all were brought up knowing we need lots more calories than the average non-cf adult or child and it often I think personally takes the enjoyment away from it because it becomes a medical job rather than enjoyment of tucking into the delicious cheese-topped burger and fries, we have the added…hmmm ok have I taken enough enzymes with that? Will this give me stomach issues later? Can I fit any more in? 🍟🍔
Having to think ahead to the next meal and then fit in a few rounds of snacks to keep the calories coming in thick and fast can be quite mentally draining at times.
Scouring the supermarket aisles for something that is not "fat free" these days is harder still.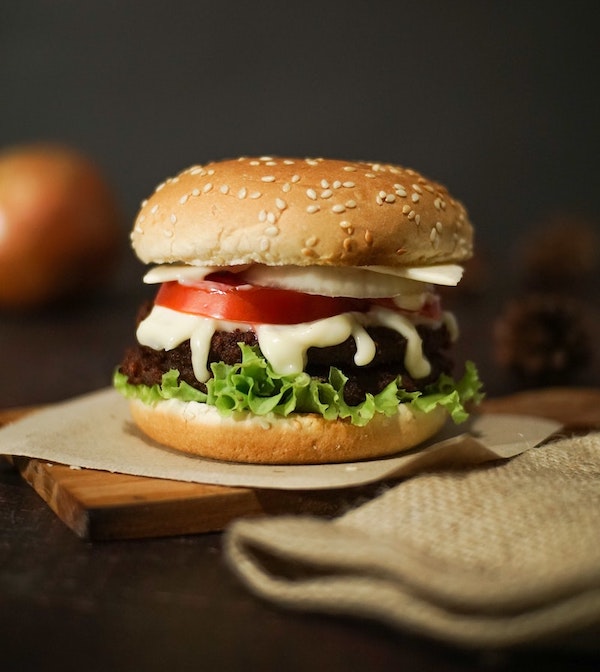 MALE AND FEMALE BODY CONFIDENCE
Having a slight frame for a female due to low weight is not uncommon, for a male it can be very confidence destroying both physically and mentally and often results in feelings of low self-esteem and vulnerability. Females feel it just as bad, and often social media does not help these situations as these days we compare each other far too much, hair, figure, skin, and much more. Build up shakes and protein shakes really do help with some definition and a high protein diet of fish and chicken 🐔 and add some chips for good measure, anyone feeling low and that this is a real issue should speak to their cf team or psychologist in a private setting don't hold it in, you will feel better for it. We must all love the skin we are in no matter the size or the shape.
MEALS OUT
Another tricky one for some CFs meals out..Sat around a table with other guests, friends, work colleagues, family members all watching each other eat and drink. It can be quite difficult and bring on some anxieties but remember these people are just the same as us and love you for you relax be happy and enjoy your time out, a glass of wine or a beer to accompany or that dessert 🍨 🥧 🍦 on the menu you were thinking would I should I could I, go on why not.
TIPS FOR WEIGHT GAIN
We try to gaze at the cream cake or the chips with cheese and hope it will put on 4lb for us but it won't magically work for us so what do we do when it starts getting tough and the dietician looks a little worried,p rotein and calorie shakes usually get a good try first. Add more to them: add those mermaid sprinkles, that batman straw, that scoop of vanilla cookie dough ice-cream 😉 😀 and keep going know that you are trying and that you can succeed and put the weight on if you can not finish the drink place in a refrigerator and go back to it a little later .
A few little tips below that from my own weight struggles helped:
Don't be tempted to check your weight too often it really in my opinion puts a lot of pressure on your mind to put the weight on once or twice a week is enough.
High protein foods such as chicken and fish and egg are good for a base food with rice pasta or mashed potatoes with some full-fat butter.🍗🍳🥚
If for any reason you feel you're trying everything and feeling unhappy if you need extra support, speak to your dietician. In my opinion and something I have tried is try to aim for 3 main meals a day and 2 snacks, for example a bacon sandwich, or toast with butter and jam or a cooked breakfast, a snack of crisps and a chocolate bar or milk and a cookie. For lunch a cheese toastie with a muffin for dessert, an afternoon snack of a cereal bar or smoothie. And dinner of fish and chips or vegetables or shepherds pie and vegetables and a sponge pudding and custard.
WRITE IDEAS DOWN
Write down thoughts and ideas on food, get into the kitchen and experiment, pull out all the yummy ingredients and have a think what creation you can come up with. Buy a cook book, research the foods you like and love, scour the Internet, ask friends, brain storm your ideas and foods you like and foods you hate 📖✒✏
FEEDING TUBES AND  G TUBES
If weight has been an issue for a little while now and the dietician is worried and thinks we need a little help they may discuss these us, this stage usually comes after trying out other options. I had a feeding tube put in nasogastrically by a nurse and fed a special formula overnight for a little while to help me boost my weight. It really helps, it was roughly an added 1000 calories overnight while I slept so like….uhmm a roast dinner or Mcdonalds while I slept…I know, cool huh?
The second option is a gastrostomy a little tube inserted into your stomach and again a special nutritional feed connected day or night or in some instances both, your nurse or specialist will speak in-depth with you about these and the care they require, the pros, the cons, the risks but most crucially the benefits.
They are not suitable for everyone and also some people don't want to have a permanent reminder of having CF in their stomach permanently, so they opt for a nasogastric tube, this can be taken out daily after a feed and replaced by us. Our nurses teach us how to do this and the length of tube needed and how to check for risk of aspiration (return of stomach contents and acid), they will teach you how to clean and care for your pump and machine and how to set your rate and speed of feed on it. They are usually very quiet machines that don't beep too loudly so we can get some sleep overnight. Don't worry, they are not like an Alexa, they cannot talk back hehe.
I hope the above helps in some way that's all for now take care all 😊