My Top Tips for Sleepless Nights with Cystic Fibrosis – by Aoife P. Rafter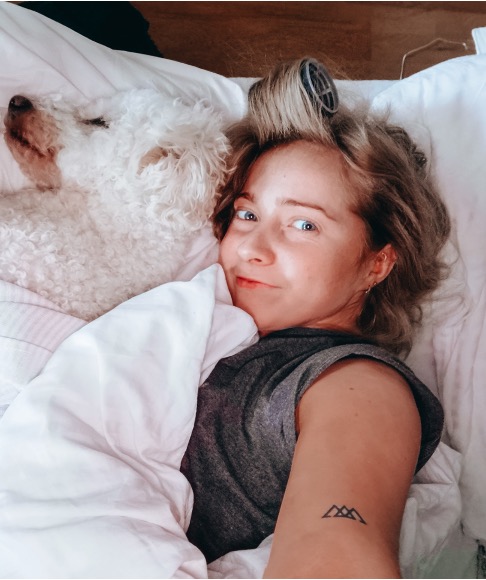 I'm sure many of you are aware of the importance of sleep in order for the body to recover from illness and reach a point of homeostasis – when all the systems of the body are balanced and can work together.
But unfortunately, having CF can often come in hand with sleepless nights. I often struggle with an ongoing cough keeping me up or disturbing my slumber. Other nights, it's the anxiety of an upcoming appointment or my monkey-mind that just won't switch off and leave me alone!
So I thought I'd share some of my go-tos when the going gets tough. You can even apply some of these to hospital stays too which I really love to do too. I hope you find them useful!
Magnesium Bath or Epsom Salts
One of the main reasons that I struggle with sleep is due to the tension I hold in my muscles due to coughing, wheezing and the general stress and anxiety of living with CF during a global pandemic!
A top tip of mine is to get yourself some quality magnesium chloride bath flakes or epsom salts and run yourself a nice hot bath (These can be bought in your local drug store or health store).
You will find this particularly helpful if you suffer from restless leg syndrome. Soaking in a magnesium bath helps to replenish the body's magnesium levels which aids your muscles and joints to relax. I find this really eases my aches and pains throughout my body.
Make sure to light a relaxing lavender candle or two to help you relax that bit further.
If you find the magnesium baths helpful, you can also purchase magnesium tablets and oral sprays to ease your aches and pains further.
Personal tip: Play something relaxing such as an audiobook or some meditation music. I also love to pop my favourite crystals into my bath in order to soak up their energetic benefits.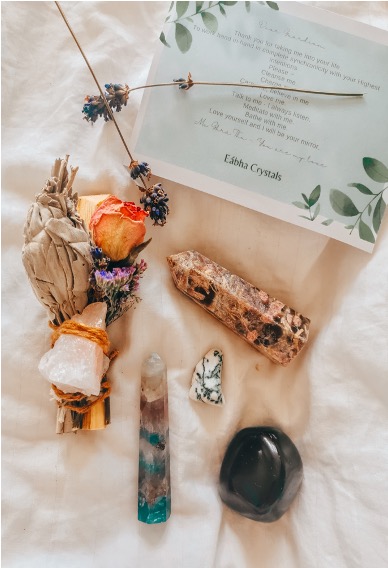 Rose Quartz Facial Roller + Essential Oil Face Serum
I'm all about self-care rituals, especially when times are a little harder perhaps due to a hospitalisation, new diagnosis or just generally feeling a little lower than usual.
One of my all time favourite things that I religiously do is my skincare routine. It's one of the first things I engage in every day and it's just for me.
Recently I became the owner of a Rose Quartz Facial Roller. I had seen these a lot over social media and really fancied the idea of them. What cuter way to add in a little self-massage into my daily routine?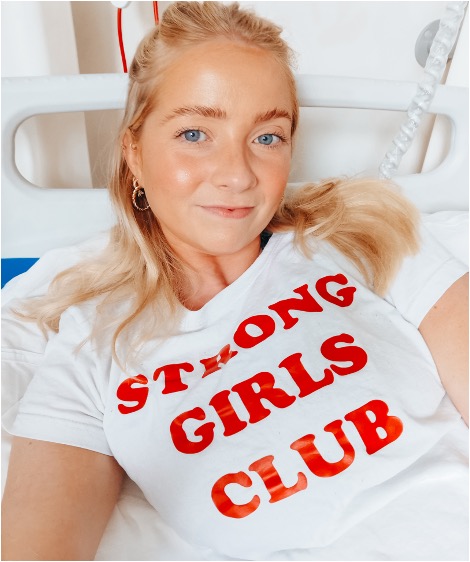 I really enjoy using my favourite essential oil face serum while I do this to enhance further relaxation. It has particularly helped with my tight and tender jaw. Unfortunately, I grind my teeth during my sleep and hold a lot of tension in my face (again, thanks to stress!), but the facial roller is a real treat to get the blood flowing in these tense and stagnant areas.
Yoga
A light yoga session is a great hands on approach to tuning in and switching off before bed.
I find it especially helpful for stretching out the muscles in my body that are particularly affected from coughing, i.e. my back, chest and abdominals.
There are heaps of resources available to help you through a guided meditation. I personally enjoy following 'Yoga with Adriene' on YouTube. Adrienne has tonnes of beautifully relaxing videos for you to follow along to. I actually just completed a 30 day FREE yoga schedule with her and it was incredible! I even feel like my posture has significantly improved which is something I've been self-concious from as a person with lung disease.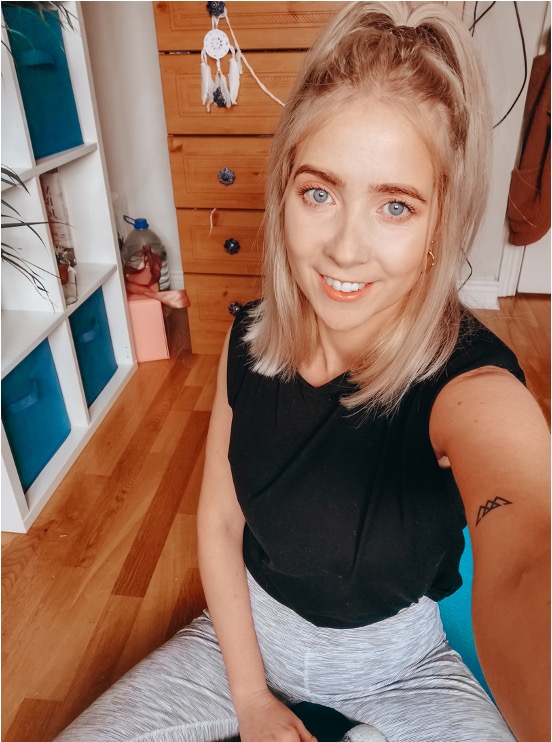 Light a lavender candle or use some of your favourite essential oils to relax the senses before bed.
Personal Tip: If meditation isn't your thing yet (I say yet as you really really need to try to incorporate it into your daily routine), why not try out one of Adriene's yoga or deep stretching videos to allow your body to let go of the day's stressors.
Comfort
This sounds pretty obvious right? But I bet there are still some adjustments you could make to help improve the comfort of your bed so you're not tossing and turning quite as much.
How are your pillows? Yes, I'm for real… I recently noticed how flat and floppy a couple of mine had become and needed to replace them. It has made the world of difference, especially when I was unwell with a cough during the night disturbing my beauty sleep! Being nice and propped up in bed really helps to ease with those tickly / scratchy coughs.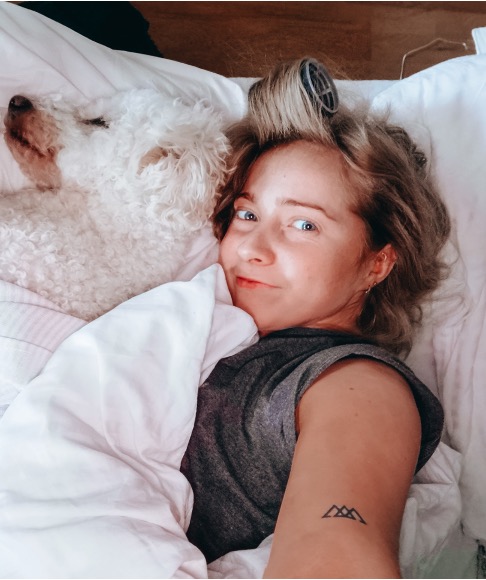 Have you ever noticed the insane comfort you experience when you sleep in a hotel bed? Take it from someone whose Summer job involved working at a 5 Star Hotel servicing the bedrooms and changing the sheets all day, (shuddering at the memories!). Apart from the beds being generally 4 times the size of our beds at home, they all have mattress toppers.
Mattress toppers are game changers and are a great improvisation as you put off spending the big bucks and buying a new bed! They are a much more affordable option.
However, if you do have the dollars to splash on a new mattress then the Emma Mattress seems to be the way to go. They are big in demand as they are top quality foam mattresses that can adapt to the shape of your body. They also have zero motion transfer to ensure an uninterrupted night's sleep.
Silk Pillowcase
Why not add a little luxury to your sleep routine by using a 100% silk pillowcase. I love mine and would never adjust back at this stage! The cold, smooth, soft feeling of the silk against my face is so soothing and luxurious.
It also prevents crazy bedhead and pillow crease marks on your face which is supposed to help with ageing?… Not exactly CF related I know, but hey I'm in for non-invasive anti-ageing! Lol!
Silk Eye Mask
I mean if you're gonna buy one you might as well get the other to go with it?
I love my silk eye mask, it's so soft and gentle and really helps me to tune out, covering any light that might be escaping through the blinds. This prevents me from squinting and holding more tension in my face which in turn leads to less headaches and all over sounder sleep.
Personal Tip: If you're not into things touching your face but tend to be disturbed by outside lights then why not look into getting black-out blinds? They are a really effective way to tackle this issue. 
Lavender Pillow Spray
A lavender pillow spray is such a simple but effective step to add into your sleep routine to help you fall into a deep sleep.
Personal Tip: If you have your own lavender essential oil why not add a few drops to a small spray bottle of water for that DIY touch.
Meditate with The Calm App or Headspace App
I find meditating before bed really helps to calm and slow my mind down. It's also an really helpfull way to focus on nothing but your breathing which is obviously, very important for us Cfers! It can also be a great opportunity to do a body scan and tune into other body parts to really check in with how you're feeling both mentally and physically.
Both of these apps have amazing reviews and I personally started using both of them when I was diagnosed with Cervical Cancer at the young age of 27. The anxiety that came with this diagnosis was understandably interrupting my sleep each night.
However, I definitely fell more in love with the Calm App and still use it every night. I actually really look forward to going to bed knowing that I have a beautiful meditation, sleep story or sound scape to drift off to.
Personal Tip: Play one of the above options on a speaker or Google Home with a sleep timer set so that you don't wake up and need to turn the app off.
***
You can purchase some of these products from Amazon via the links below:
I hope you find them helpful!
Aoife P. Rafter
***