Cystic Fibrosis testing: Genetic and Rare Diseases Information Center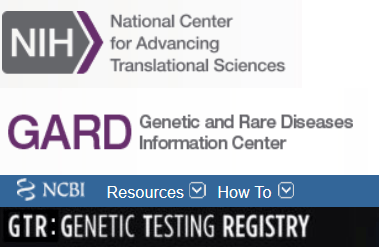 The National Institutes of Health (NIH) publishes up-to-date information about cystic fibrosis testing on its Genetic and Rare Disease Information Center webpage (GARD). This is their FAQ about testing and resources. It discusses what situations warrant genetic testing, what tests are available and how much they cost, and how to find genetic counselors and clinics in your area.
According to the site under the 'What are the current genetic tests for cystic fibrosis?' heading, they have included the following:
CFTR is the only gene known to be associated with cystic fibrosis. Reasons for genetic testing or screening of this gene may include:
To see the types of genetic tests available, the GARD website links to a comprehensive Search Engine at the National Center for Biotechnology Information (NCBI).
The search engine returns 174 results for cystic fibrosis tests. Some of the tests are full sequencing; some cover deletions and duplications; some are panel tests that look for a subset of possible mutations, and some are tests that look for CFTR mutations and mutations associated with other lung and/or pancreatic diseases.
There are a variety of filters to add to a search, including by test type.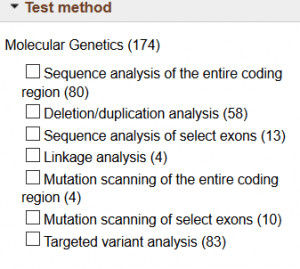 Labs generally do not accept test requests from individuals/patients. However, it can be helpful to understand the options available to you or your child and to discuss them with your doctor.