Cystic Fibrosis treatment: lung transplant facts and member experiences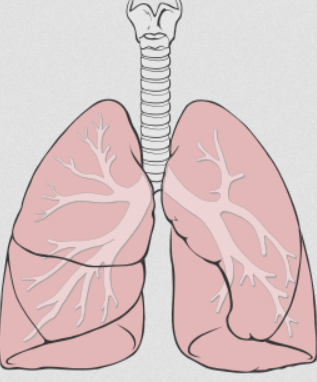 Lung transplantation is something a person with Cystic Fibrosis might consider late in the progression of the disease, when life expectancy is about 1-2 more years and quality of life is severely compromised. It is a last resort in terms of Cystic Fibrosis treatment, but can be a life-saving procedure.
Here are some numerical facts about lung transplants.
| | |
| --- | --- |
| YEAR | NUMBER OF REPORTED DOUBLE LUNG TRANSPLANTS |
| 2003 | 1228 |
| 2004 | 1402 |
| 2005 | 1653 |
| 2006 | 1881 |
| 2007 | 2036 |
| 2008 | 2127 |
| 2009 | 2365 |
| 2010 | 2646 |
| 2011 | 2850 |
| 2012 | 2905 |
| 2013 | 3133 |
From the Cystic Fibrosis Foundation: In 2013, 245 people with CF received a lung transplant and the median age of the recipient was 31.
If one looks at the survival statistics for lung transplant, it is important to separate the patients who have CF from patients who receive a transplant for other reasons. The survival rates are more promising for CF patients than patients as a whole. According to the NIH, about 51 percent of overall patients survive 5 years after a lung transplant. In contrast, the publication Science Daily reported that "the five-year survival rate for Canadians with cystic fibrosis who have received a lung transplant is 67 percent and half of those who have had transplants live beyond 10 years…"
A recent study published in the Journal of Thoracic Cardiovascular Surgery showed that CFRD does not impact survival AFTER transplantation. "The presence of diabetes mellitus is associated with significantly increased risk for death in patients with CF on the wait list before lung transplantation, but does not influence survival after transplantation."
Research into donor height and gender is helping to improve survival rates. Specifically, using predicted total lung capacity rather than height of the donors and recipients may improve outcomes by preventing gender-related size mismatch.
For more information and experiences with lung transplants, visit the transplant section of our Forum.

Here your will find several threads relating to cystic fibrosis transplants, for example:
Beyond the first year of a transplant …
Air Ambulance/Jet to transplant center — anyone done this?
What to do when the call comes…. (note: personal stories, not necessary medically necessary…)
Celebrating 10 years of new life!
Out of state transplants because of b. cepacia?
Post Transplant and Drinking Alcohol

Read a blog about a member's transplant experience where she examines how people with CF talk about transplants.

Changing the way we talk about transplants
Lung image by Patrick J. Lynch, medical illustrator