Wabi Baby Steam Sterilizer Contest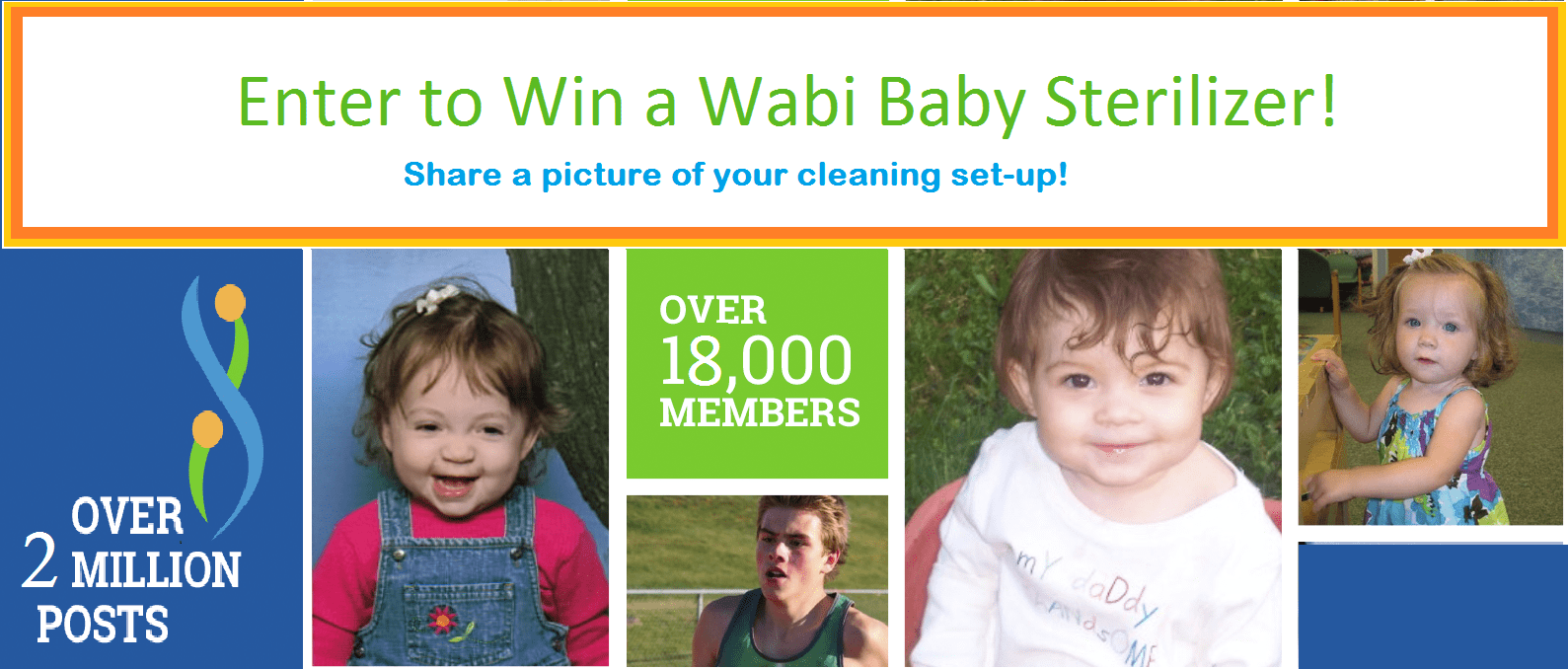 Photography Contest for Cystic Fibrosis Awareness MonthEnter to Win! Take a photograph of your system for cleaning CF respiratory or feeding tube equipment and enter to win a Wabi Baby Steam Sterilizer & Dryer – the only commercial steam sterilizer to be tested on CF pathogens.
Cleaning nebulizer parts is an important part of CF care. Unfortunately it can be time-consuming and filled with uncertainty about best practices. We challenge you to let the light shine in on your kitchen or bathroom. Don't be shy! Share your system and share your knowledge.
Show off your CF equipment cleaning system–even if it's a mess! Let's learn from each other. Who has the most elegant system? The most scientific?  The most creative? The most hectic?
Instructions:
Take a clear, well-lit picture of your CF cleaning work area. Videos are welcome also.
Submit the picture on our new Facebook page CFdotcom with your cysticfibrosis.com username and answers to these two questions typed below the picture.
If you're not a FB user, or if you prefer you may submit your entry in the forums at  www.cysticfibrosis.com Wabi Baby 2016
How much time per day do you spend sterilizing and setting up CF equipment (nebulizer and/or feeding tube)?
What do you most wish for in terms of cleaning your CF equipment?
The deadline for submissions is June 15, 2016.
Contest Rules:
Photo entrants in the 48 contiguous U.S. states will be entered into lottery to win a Wabi Baby Steam Sterilizer and Dryer.
Three entrants will win sterilizers, and others will get access to a coupon code.
Winners will be contacted through the email addresses given on their cysticfibrosis.com user accounts.
Photos entries that do not comply with the cysticfibrosis.com Code of Conduct will be deleted from the Facebook page and not included in the lottery. https://cysticfibrosis.com/info/code-of-conduct-2015/