New cystic fibrosis drug has high potential, high cost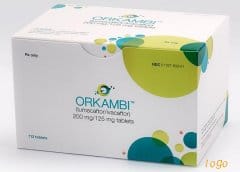 Written by Tracey Walker
Source: Managed Healthcare Executive
FDA's approval of Vertex Pharmaceutical's groundbreaking lumacaftor/ivacaftor (Orkambi) for cystic fibrosis (CF) is the first drug to treat the underlying cause of CF in people ages 12 and older with two copies of the F508del mutation.
CF is an inherited chronic disease that affects the lungs and digestive system. It affects about 30,000 children and adults in the U.S., according to the Cystic Fibrosis Foundation.
"Mucus becomes extremely thick and viscous in the lungs of people diagnosed with CF, which can result in infections, airway blockages and difficulty breathing," says Barbara Gilmore, Frost & Sullivan's Healthcare & Life Sciences senior industry analyst. "CF is a disease that worsens over time requiring more intense treatment as a patient's disease progresses."
As of August 2015, there were more than 30 drugs indicated for the treatment of CF in clinical trials in the U.S., and several more are in this pipeline.
Evidence
The safety and efficacy of Orkambi was studied in two double-blind, placebo-controlled clinical trials of 1,108 participants with CF patients ages 12 and older with the F508del mutation. In both studies, participants who took Orkambi demonstrated improved lung function compared to those who took placebo.
Cost
Orkambi is estimated to be useful in 50% of all CF patients, according to Michael J. Sax, PharmD, president, The Pharmacy Group LLC.
Orkambi is priced at $259,000 per year, lower than ivacaftor (Kalydeco, Vertex)which is used to treat a rare form of CF in patients ages six and older who have the specific G551D mutation. Kalydeco, one of the two compounds used in Orkambi, costs around $300,000 per year, but only treat approximately 4% of the total patients.
Despite the lower cost, Orkambi could have a greater financial impact because it could benefit more patients, according to Sax. "Also, the new combination will most likely be taken in addition to other standard therapies and cause an additional expense."
Mark Ginestro, a principal at KPMG Strategy, likens the impact of the new drug to other new drugs that treat rare disorders. " … The development costs of the drugs cannot be spread to a broad population, but address an unmet medical need—improving lung function in CF patients," Ginestro says.
Outlook
Orkambi is less effective than Kalydeco in improving lung function, meaning it may have less value in the eyes of the payer, according to Sax.
"Since Orkambi only offered a small improvement in lung function and did not compare as favorably when it came to decreasing hospitalizations or infections, payers will likely require lung function or other tests to approve therapy," he says.  "They may limit their exposure by restricting usage, rather than fight the price. If there is no improvement, then I believe the payer will require special authorizations or exceptions to continue paying for it."
Public payers may be more affected, according to Sax. "Analysts estimate that Medicaid patients are likely to account for a greater portion of Orkambi patients—an estimated 35% to 40%. However, the exact potential cost exposure on the payer will relate to the CF population according to which genetic mutation their patients suffer from," he says.