YOUR DATA! Your Questions on Self Management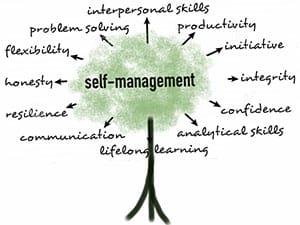 Here are your questions on Self Management from our Survey last Spring
What paperwork should I keep or throw away?
More up to date convenient equipment
Easiest ways to clean a nebulizer?
How can I learn more about the various nebulizer on the market, and which are best?
How much of your time is used for CF care?
I'm from Uruguay.  Are VESTS really effective?
As your child grows and takes on more responsibility with medications and treatments, how do you as a caregivers, divide tasks such as ordering medications, cleaning and disinfecting nebulizer cups etc??
How do you get new med cups for a nebulizer?
Is the portable vest just as good as the Hillrom normal one?
Sterilization info?
How do you stay organized?
What are the best preventive strategies?
What is the best way to track and monitor new conditions related to CF?
What feed rate do you use on your kangaroo pump?
Does anyone use a battery operated vest?
How do others keep medical records?
How to manage your nebulizers?
How to stay organized?
What is a home spirometer, how do I get one?
How many people use the new portable vest?
How do you manage your live with CF ie school, work, treatments, hospitalizations?
I use intravenous antibiotics at home.  Why do most CF patients stay in the hospital if IV therapy?
What do you need the most help with?
What are the best time management solutions?
How best to educate myself on patient care?
Share one thing you've found most helpful to get through the day to day?
How do you move your vest around in different rooms to that you can continue your treatment?
Best app/tool for managing care?
For older adult CF  patient-what complications have arisen due to age/cf combination?
How do CFers manage their everyday lives with all that comes with managing CF as well?