Fashion tips and favorite products for my Cystic Fibrosis body
With CF, unexpected body changes can make getting dressed in the morning a frustrating experience.
Exhibit A: What size will I be in the morning?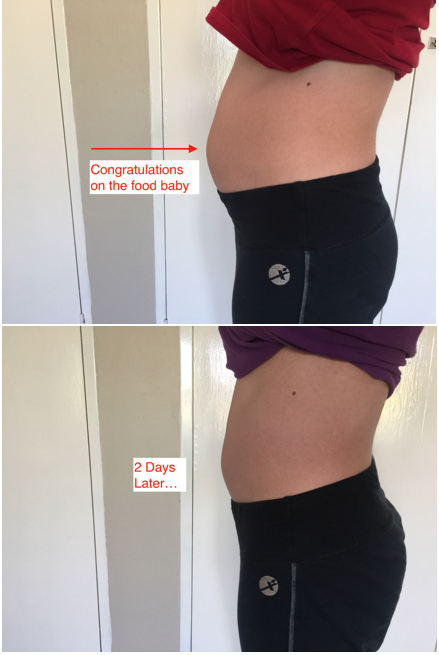 Although your friends may remark that they too would 'love to eat anything and not gain weight', or declare that if they had 'your figure I'd wear anything' they forget that people with CF can also suffer from body related issues. For example, thin arms and legs, large ribcage but no boobs, bulging cyborg port poking out at the neck, a pointy belly which makes all clothing stretch uncomfortably because other parts are skinny. Basically here's what we're dealing with: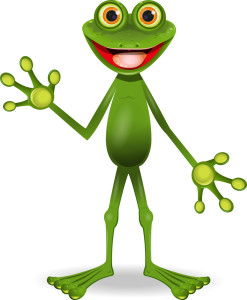 While I'm all for celebrating differences, I don't particularly enjoy being judged by my clothes. So, in my almost-40 years with CF, I have found the following to be helpful tips or finds:
A very small wardrobe
Having a limited wardrobe sounds like a crazy solution till you've tried it. It seems counter-intuitive that 10-20 items per season will give you more choice but a small number of items you love and that flatter your weird body shape is MUCH less frustrating than an overfilled wardrobe where you have nothing to wear. A limited wardrobe means fewer items to manage, reduces decision-fatigue, quicker to pack for hospital, easier to replace items, saves money.  The two main people that converted me to the minimalistic wardrobe (and lifestyle, although that's still a work in progress) is Jennifer L. Scott and Marie Kondo. Both of them have books in kindle and printed versions, which cover their philosophy in much more detail.
Lessons from Madame Chic: 20 Stylish Secrets I Learned While Living in Paris
Jennifer L. Scott writes about how she learned of a minimalistic but stylish and fulfilling lifestyle from her "French family" while studying in Paris as an exchange student. She has many youtube videos with examples of her extremely classy 10-item wardrobe…mine is not nearly as chic as hers, but the same principles have worked for me. Her book is a great weekend read.
AND the bestselling book:
The Life-Changing Magic of Tidying Up: The Japanese Art of Decluttering and Organizing
Marie Kondo teaches the only method of tidying and organising that I have managed to consistently sustain. In terms of clothing, her method has helped me figure out which clothes I truly loved and made letting go much easier. Also great tips for organising the rest of your life in a way that sets you up for success.

Elastic is your friend
Most of my jeans and slacks have elasticated waist bands or are at least low-rise. Having stretchy fabric or elastic waistbands don't need to look like sweatpants. I have 'jeggings' in dark wash jeans, maroon and black that I wear to work. They are comfortable and the fit is similar to leggings, but they look much more like trousers but don't add any extra bulk around waist.
V-neck or high round neck t-shirts if you do not want to showcase your port
If you are super confident, then all the more power to you! But the floaty wide t-shirt neck styles don't work for me, unless of course I'm on IVs and don't care.
Buy some shirts a size up so they can be layered for a looser fit
As my 'problem area' is my waist, I have a few shirts that are purposely looser. I don't get a maternity fit since these emphasise the bump, just a regular cut in a bigger size.
Soft padded no-wire bras
My rib cage has expanded over the years, so I can no longer find regular bras that fit comfortably around my chest and still have small enough cups (sad I know). I have tried many different types. The very stretchy soft bralettes with the slightly padded removable cups have worked best. They are very comfortable, I can easily take a nap in them. The padding balances out the upper half of my body so my silhouette looks less weird. You can also get bra strap extenders which work quite well on regular bras but frankly, once I tried the soft bras I couldn't be bothered with itchy wirey regular bras. I have not tried these brands but they look very similar to the ones I have and they have good reviews: 4 Pack Kalon Nylon Spandex Removable Pads Comfort Bras One Size S M Tri-Blend 16
or Red Bene Women's Seamless Padded Wirefree Comfort Bra Bralette, Small Ivory
(in this one I would probably get the M/L)
Small accessories and basic makeup for a less homeless look
Even if you are wearing casual clothes, adding a small necklace, and applying some tinted moisturiser and lip gloss can help make you look and feel more composed without needing to "dress up". I don't like to wear heavy foundation but I particularly like a multipurpose product that includes a moisturiser/spf/tinted cover all in one go. There are many products like this on the market, but I typically use this magical Garnier product in light/medium, as it's easily available where I live and not too pricey: Garnier Skin Renew Miracle Skin Perfector B.B. Cream, Light and medium, 2.5 Fluid Ounce (Packaging May Vary)
  They also have an oil-free version which I've tried, but somehow I prefer the regular.
Comfy multipurpose shoes
Ok so these are not exactly fashion forward, but I absolutely love the skechers go-walk shoes! I have very fussy feet (I blame CF arthritis) and almost every type of shoe hurts me except my skechers.  They look a little nicer than regular lace-up sneakers and they are so comfortable (MEMORY FOAM SOLES) that I can wear them to work and complete an impromptu physiotherapy exercise session without changing shoes. I have an older pair in grey, and then I have these ones in black, but they come in many colours:
Skechers Performance Women's Go Walk 3 Slip-On Walking Shoe, Navy/White, 8 M US
Fun t-shirt print instead of accessories
Graphic tshirts add some interest to an otherwise boring outfit. I wear these when I don't feel like adding accessories. Printed T-shirts like these are easily available but I also now sell a few of my own t-shirt designs via Amazon (check out the product sizing charts and compare to a tshirt you have before ordering as the ladies' cut can be slimmer)
Do you have any useful products and tips for dealing with a 'CF body'? Let me know in the comments.
Written by Stylecomfy from stylecomfy.com
***
Dislcaimer: Some of the links in the blog are affiliate links which means the blog author may get a small commission on any sales.