Survey: Future Casting for our Cystic Fibrosis Community! (Updates)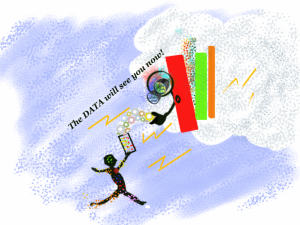 Thanks to 860 participants for taking our survey at www.cftechnology.org.
A survey can be a tool to future cast!  and this one is doing just that.
Most of the participants are from the USA (90%), though we have invited a global community! 49 states are represented and the most participants came from California (10%). Wyoming where are you?
What is future casting?  If we can't imagine it…for this survey…owning our own data and being paid for it…then we can't design it!  The future can be a product of designing products and services around our communities needs.
Projecting futures can make them real.
This is what you think:
76% of you know your mutations.
16% of you use a mobile app. (most of you either keep no records or use paper or hard copy.  (79%)
If you DID use an app…72% of you would want to know if the app company sold your data.
There is so much more we need to do to imagine a future where our community is safely in the marketplace!
Stay tuned and invite your community to take the survey:
www.cftechnology.org
More updates to come as we meet with a leading cryptocurrency company and different app makers this week!