New on Cystic Fibrosis Social Media (@knowCF)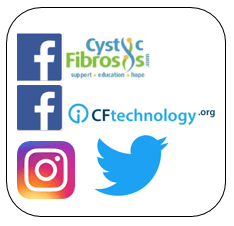 What's new on the Cystic Fibrosis social media pages (@KnowCF)?
We are active on social media – want to know the latest news? Please follow the links to see what is new on our Cystic Fibrosis Social Media channels. Post your own comment – or just see what others are saying.
July 2017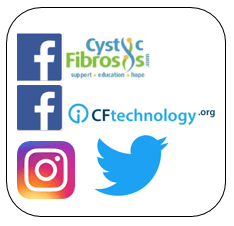 Facebook:

Read about Olga's inspiring Facebook blog post– Facebook Member Post
Laura's Facebook blog about every day living with CF– Facebook Member Post
Help Lindsay Breathe fundraiser – Facebook Member Post
ICYMI: An App for Cystic Fibrosis to bring Data to Market – we want YOUR help in developing this app!
24 hours for CF, a man's journey of continuously exercising for 24 hours- Twitter member post
***************************************************************************************