An App for Cystic Fibrosis to bring Data to Market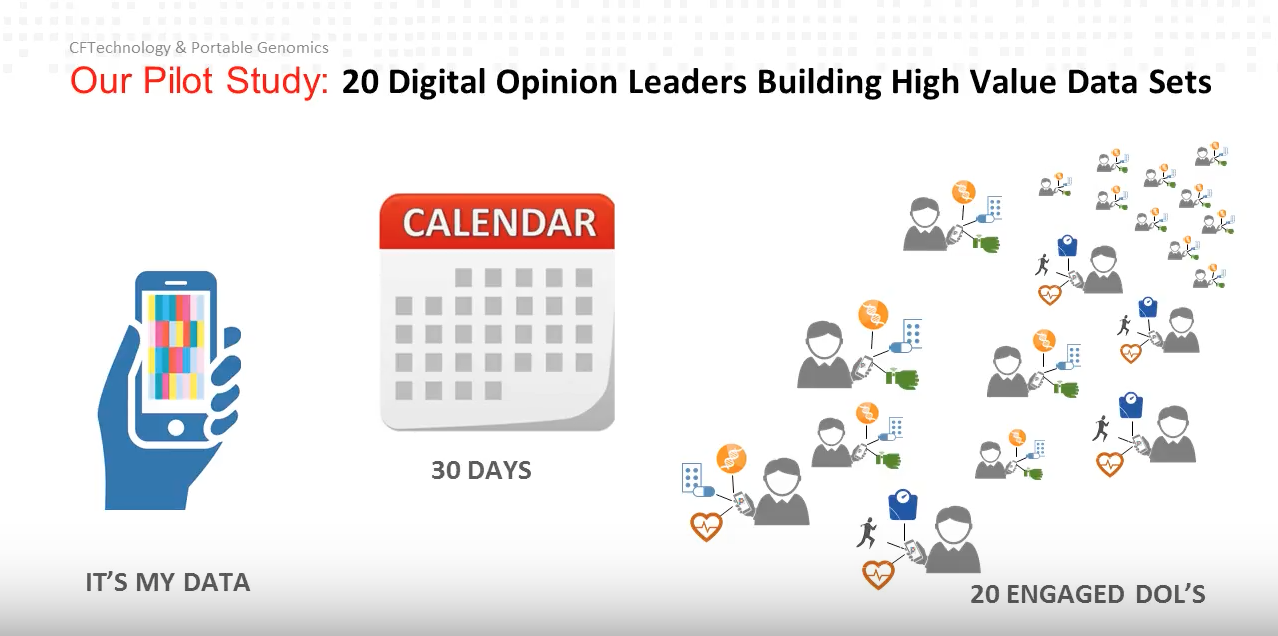 Update on our app for Cystic Fibrosis: the pilot study
We are getting ready for our Pilot Study: 20 patients for 30 days using a customizable app that measures 18 different modules for CF. 
I recorded the above 2 minute audio slide show overview of the presentation I gave at the PanagoraPharma Convention at the World Trade Tower 7 in Manhattan last June.
(Patients getting Paid for their DATA!) Let me know what you think! 
If you would like to be part of our Pilot or if you are in Industry and would like to sponsor this exciting effort please email me at  info@cysticfibrosis.com.
I look forward to hearing from you! Salt and Light, Imogene
You can also view and share this presentation directly on youtube via this link