Enchilada Casserole Anti-inflammatory Recipe (Cystic Fibrosis diet)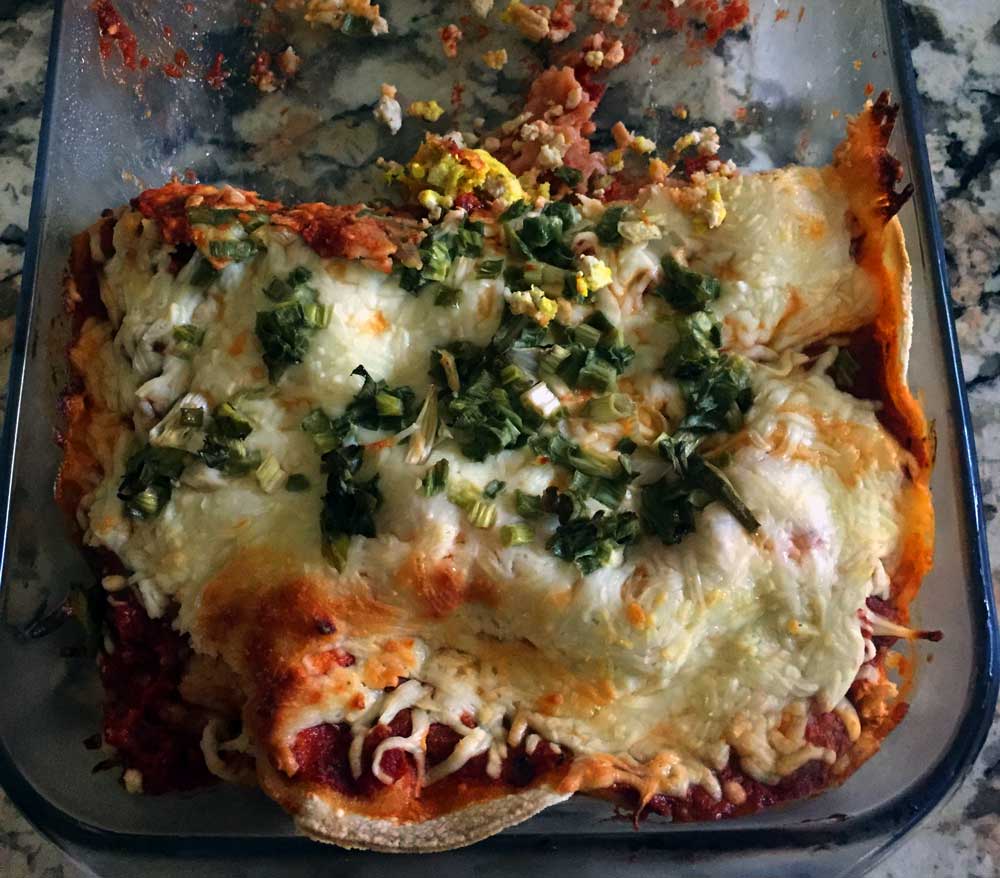 Recipe submitted by Ashlee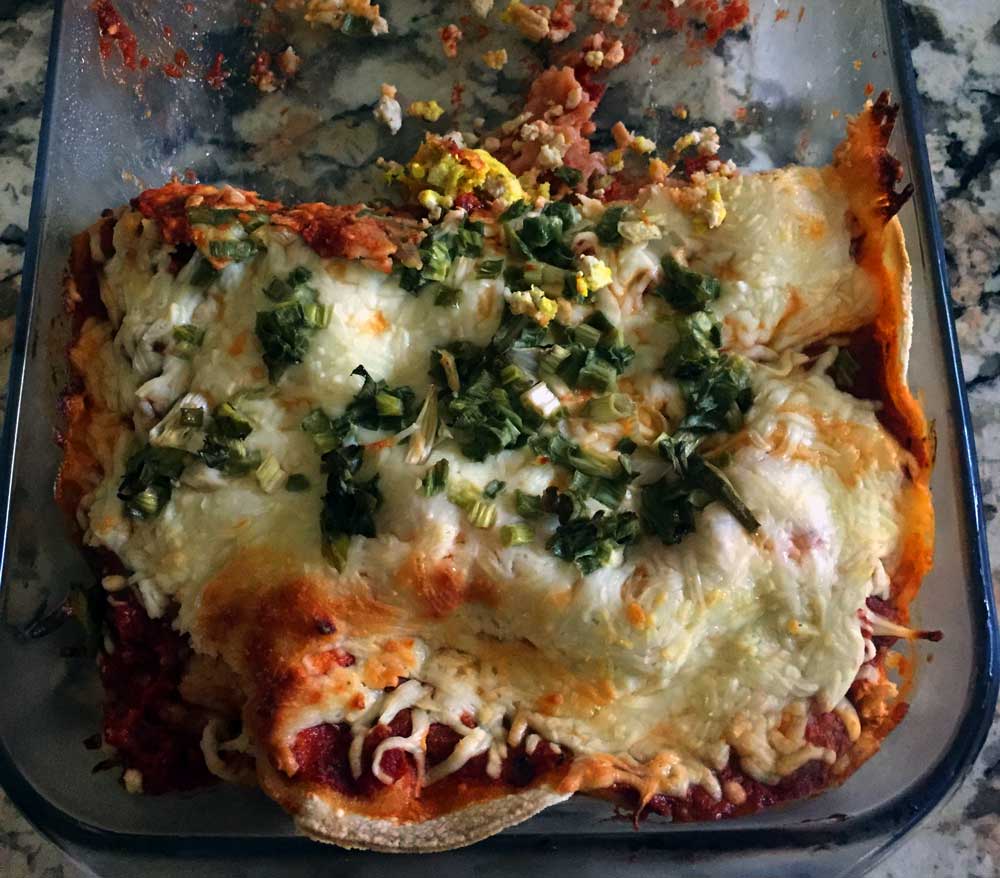 Enchilada Casserole Anti-inflammatory Recipe (Cystic Fibrosis diet)
Ingredients
3

cups

tomato sauce or salsa

16

corn tortillas

6

green onions sliced

2

lbs

ground turkey or beef

3

cups

shredded mozzarella cheese (whole milk)

1

avacado diced

1

Tbs

cilantro

2

Tbs

turmeric

2

Tbs

cumin

1

Tbs

sea salt

1

Tsp

oregano
Instructions
Heat oven to 375 degrees F. Prepare a 9X13 inch baking dish.

Pour about ¾ cup of salsa or tomato sauce in the baking dish, and spread until the bottom dish is coated. Top with a layer of soft tortillas until entire dish is covered. Sprinkle ¼ of green onions in dish. Sprinkle ¾ cup of shredded mozzarella cheese.

Cook ground turkey or beef separately with oil in a pan and add cilantro, turmeric, cumin, sea salt, and oregano in pan after beef is finished being cooked.

Add green onions, beef or turkey, and layer with shredded mozzarella cheese again. Add last layer of tortillas and add shredded cheese over the tortillas. Add remaining green onions and diced avocado over shredded cheese.

Bake for 20 minutes. Serve warm.