Low carb Cauliflower Crust Pizza (Cystic Fibrosis diet)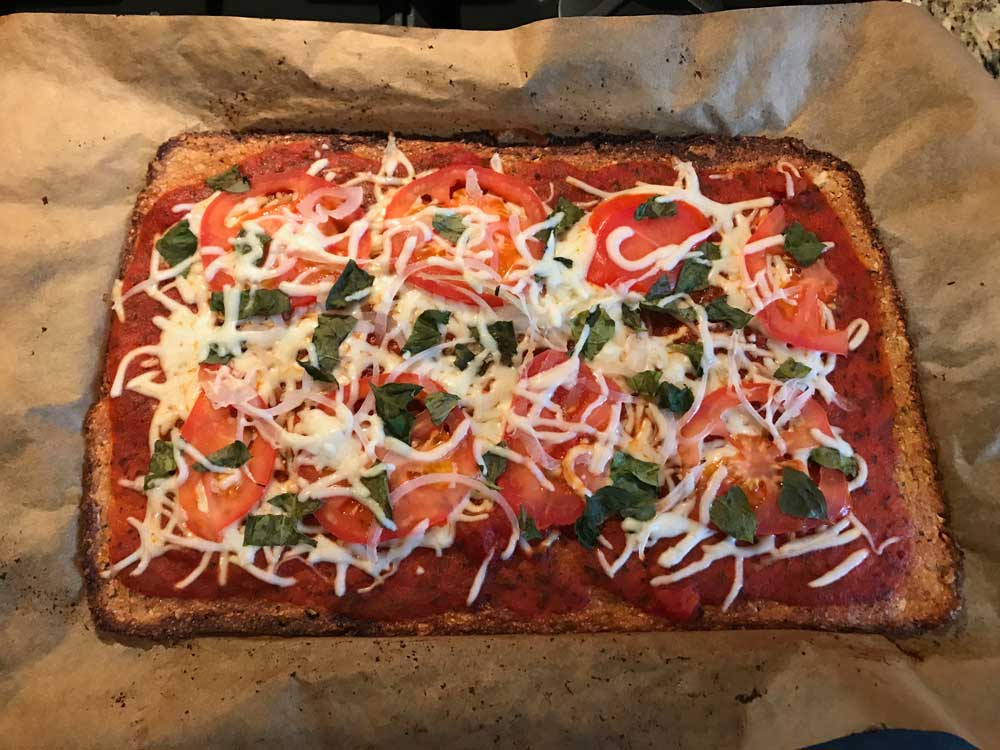 Recipe submitted by Terry Jacobs
This recipe is a low carb recipe.  I believe it will be good for diabetics, kids and, actually , everyone.  My family absolutely loves this pizza!!  I post when I make it and get many requests for a piece 😋😋!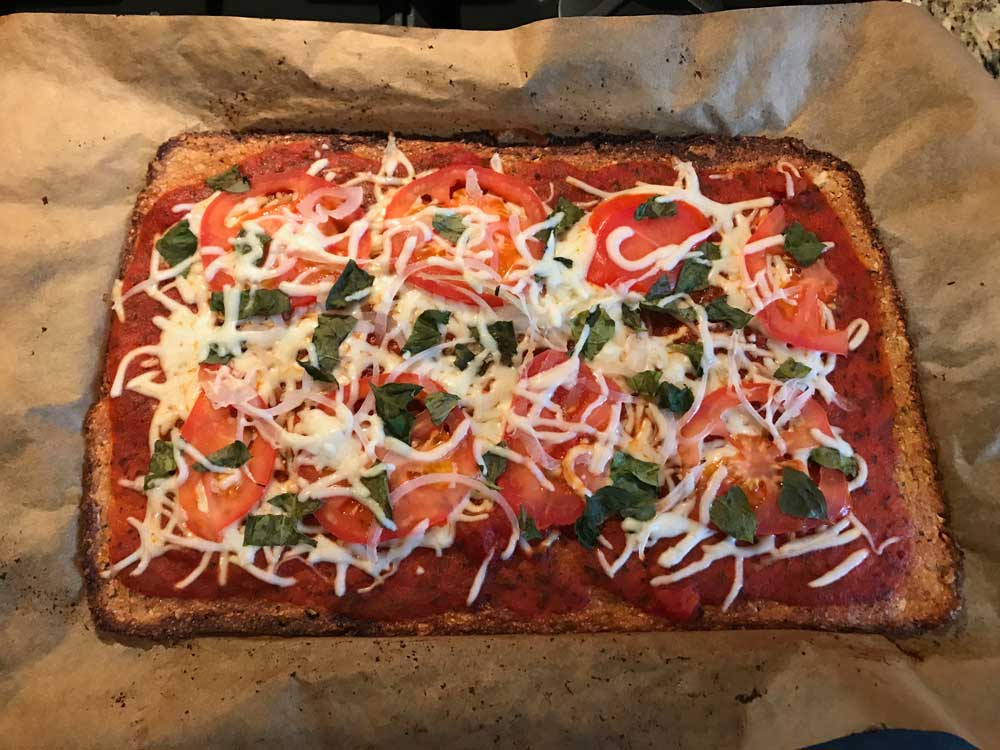 Low carb Cauliflower Crust Pizza (Cystic Fibrosis diet)
Ingredients
24

oz.

cauliflower florets

3/4

cup

cashews

1 1/2

cups

Parmesan cheese

2

tsp

dried oregano

2

eggs

pizza sauce or sun-dried tomato pesto

8

oz

mozzarella

1/2

cup

fresh basil

Optional extras

(additions: peppers, pepperoni, sausage, onion, olives, etc).
Instructions
Preheat oven to 400 degrees. In a food processor, grind cauliflower along with cashews, Parmesan, and oregano until it looks like breadcrumbs. Place in a bowl then add eggs. Knead with hand until the mixture is dough like.

Place parchment paper on a cookie sheet. Spread the cauliflower dough into a 1/4 inch thick shape. Bake until golden brown.

While the crust is baking prepare your addition you want on the pizza, all should be cut thin. Spread the sauce or pest evenly over the crust, top with your cheeses and additions. Bake for another 15 minutes or until cheese melts and veggies soften. Top with basil and serve.