Fertile Areas for Experimentation: a New App for Cystic Fibrosis!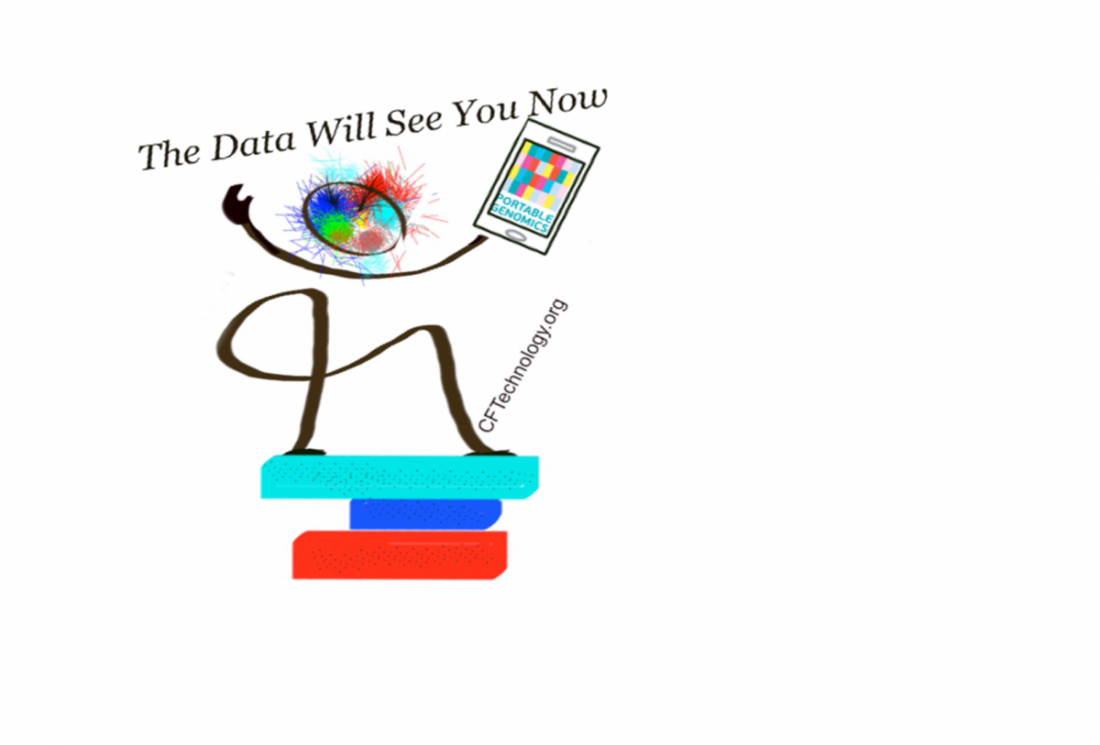 One of our Cystic Fibrosis Digital Opinion Leaders speak about the need for an app that could help patients record information and reveal correlations.
From one of our Digital Opinion Leaders!
I would love an app that allows me to record information that I feel might be important so I could potentially reveal correlations that I had noticed.  I am certain that CFers notice correlations that the docs and studies take years to discover, if ever.  They base their knowledge and recommendations on already published studies, protocols and the limited experience they have overall with patients. Naturally.
If they would only listen to us!
BUT, CFers are intense caregivers and notice cause and effect long before the docs do and certainly long before they have sufficient empirical information to warrant recommendations in the clinic setting.  If they would only listen to us!
NOTICING
I remember how years ago I was concerned that my guys PFTs hung out in the 80 percentiles despite his young age.  I began to notice that his PFTs would increase during sport seasons or camps.  I kept telling my doc that I suspected there was a correlation.  He kept dismissing it as related to the seasons, or asthma like symptoms, allergies, or his age and ability to perform PFTs.  Then one year, he was in an intense basketball program at school and then several intense soccer camps and his PFT's soared.  I mentioned it again to my doc – that I was noticing a correlation between his PFT's and his sports activities.  He again dismissed it saying that DS was just getting better at doing his PFTs. But of course he was thrilled with the improvement in lung function. I was frustrated, but knew better.  I began informal notetaking and confirmed the correlation.  And frankly I noticed more specific effects on small airways if we had him practicing on a wind instrument.  Lo and behold, finally my doc mentioned the studies and suggested protocols that were coming out regarding the effects of exercise, that the docs at our Clinic were talking about even prescribing exercise.
Wow Doc…Imagine That!
AND they handed us an Aerobika!  (The NEW wind instrument!) DUH!  I just smiled.  Wow doc, imagine that!  I have moved my guys FEV1 up to over 100% consistently – every time he's tested – every three months – without fail by keeping him in football, basketball, soccer, baseball, swimming and everything else that keeps him moving. I've been doing it for years now. And I did it long before the doc figured it out.  Now I'm noticing an effect between energy level and hydration. . . .
SLEEP
And I just noticed a study that talks about sleep issues and CF – yah.  I've noticed that too.  And for years I've said the docs that run around saying that CF carriers are asymptomatic obviously don't live with CF carriers.
CARRIERS
I'm surrounded by carriers and I've noticed similarities in symptoms.  If only they'd realize this maybe even use the vest on CF relatives having lung issues as they age, etc.  I keep wanting to give my aging mother-in-law a vest to assist her breathing, but even her pulmonologist (not associated with a CF Clinic) doesn't suggest one.
There is SO much more information out there, fertile areas for experimentation at least, if they'd just listen to CF families and the things they "notice!"
A New Private App To Research for Yourselves (and bring your Data to Market)
Coming Soon!